Following Pope Francis on Twitter can buy you less time in purgatory atoning for your sins, according to the papal court in the Vatican.
Catholics are offered "indulgences" to reduce the time Catholics believe they will have to spend in purgatory after they have confessed their sins.
The Vatican has said that attending the Catholic World Youth Day, in Brazil's Rio de Janeiro can win Catholics indulgences. The epic, week-long event starts on July 22, but the Vatican said it was aware many could not afford or were "legitimately prevented" to simply take off to Brazil.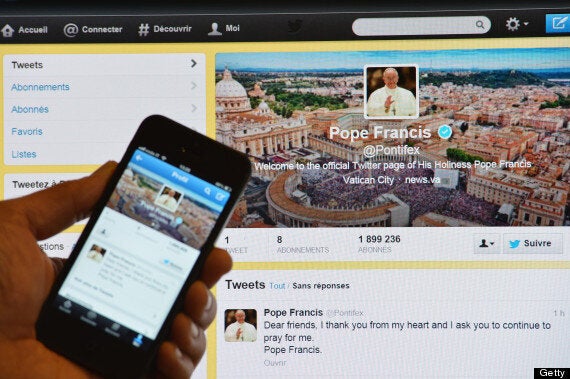 The Pope has amassed seven million followers on Twitter
The Vatican's sacred apostolic penitentiary, a court which handles the forgiveness of sins, said those following the even through "rites and pious exercises" of the event on television, radio and through social media, according to to a report in the Guardian.
"But you must be following the events live. It is not as if you can get an indulgence by chatting on the internet," a Vatican source told the newspaper.
Fr Christopher Jamison, co-ordinator for English and Welsh pilgrims at World Youth Day said it was right that those watching the Pope online, as well as in person, would receive indulgences
"British pilgrims celebrating are delighted that they can follow the Pope's trip to Rio on TV, radio and online, and that even though they cannot be physically present in Rio, they can benefit from the spiritual graces available at this largest youth festival in the world," he told HuffPost UK.
Those following online must meet the same prayerful and "spiritual and sacramental conditions" as well as participate "in spirit" in the sacred liturgies and prayer services via television, radio or "new means of social communication," the decree said, signed by Cardinal Manuel Monteiro de Castro.
The Pope, who is on Twitter as @Pontifex, has garnered seven million followers. There are plans to branch out to the image sharing social network Pinterest.
Related