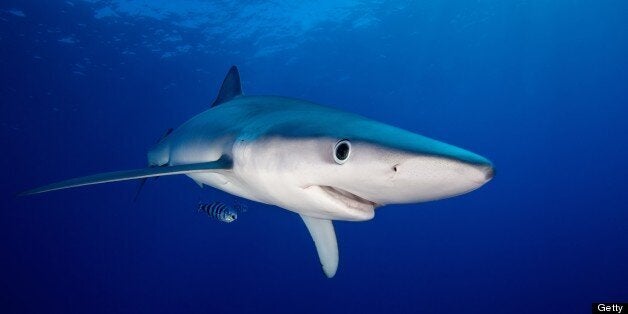 A diver says he was confronted by a dangerous blue shark off the coast of Cornwall that had been lured in by the warm weather.
Mackerel had been brought closer to shore by the heatwave, tempting in the giant predator, he said.
According to The Sun, the creatures mostly eat squid and mackerel but have killed four people worldwide in the past five years.
Paul Strachan, of the Blue Reef Aquarium in Newquay, told the paper blue sharks rarely attacked humans and were "quite timid".
"But it sounds as if these creatures were hungry and there would have been fish near the boat at that time," he added.
Popular in the Community