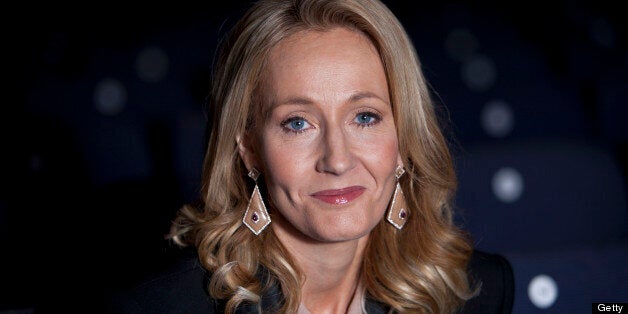 A legal firm apologised "unreservedly" today after one of its partners was traced as the source for author JK Rowling being unmasked when she published a book under a false name.
Rowling has said she was "disappointed" and "angry" after finding that Russells - an entertainment law firm - had been involved in the revelation.
It emerged at the weekend that she had published a detective thriller under pseudonym Robert Galbraith, many weeks after the book had come out. The novel, The Cuckoo's Calling, quickly became a best-seller, shooting to the top of book charts.
The source of the leak became a whodunnit in itself but Rowling said she discovered today how it had happened. There had been suggestions that the whole thing was part of a marketing ploy.
A newspaper uncovered Rowling's identity after a message was posted by a Twitter user, under the name @JudeCallegari. The author had spent days wondering how the information had been passed to the woman, Judith Callegari, whom she had never met.
Rowling said in a statement: "I have today discovered how the leak about Robert's true identity occurred. A tiny number of people knew my pseudonym and it has not been pleasant to wonder for days how a woman whom I had never heard of prior to Sunday night could have found out something that many of my oldest friends did not know.
"To say that I am disappointed is an understatement. I had assumed that I could expect total confidentiality from Russells, a reputable professional firm, and I feel very angry that my trust turned out to be misplaced."
The legal firm has admitted its part and informed the millionaire Harry Potter creator's agent when the truth emerged.
The company said in a statement: "We, Russells Solicitors, apologise unreservedly for the disclosure caused by one of our partners, Chris Gossage, in revealing to his wife's best friend, Judith Callegari, during a private conversation that the true identity of Robert Galbraith was in fact JK Rowling.
"Whilst accepting his own culpability, the disclosure was made in confidence to someone he trusted implicitly. On becoming aware of the circumstances, we immediately notified JK Rowling's agent. We can confirm that this leak was not part of any marketing plan and that neither JK Rowling, her agent nor publishers were in any way involved."
In the aftermath of her unmasking, Rowling's publishers have reprinted 140,000 copies of her crime debut to meet demand.
Although the novel - about a war veteran turned private investigator called Cormoran Strike - had been praised by reviewers, it had shifted just 1,500 copies since it came out in April before her identity was uncovered.
The book was published by Sphere, part of Little, Brown, which published her last novel, The Casual Vacancy. Rowling has indicated she aims to write further books in the series.
Related