The music mag's cover features a pouting picture of Dzhokhar Tsarnaev, with the headline 'The Bomber', described by the Mayor as "rewarding a terrorist with celebrity treatment".
On the official-headed paper from the office of the Mayor, Thomas Menino said that the "survivors of the Boston attacks deserve Rolling Stone cover stories, though I no longer feel that Rolling Stone deserves them."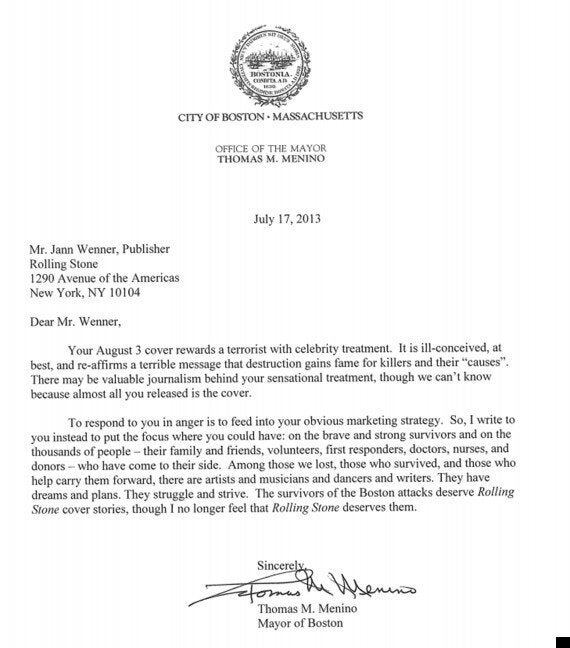 The full letter from Boston's mayor
Tsarnaev faces 30 counts of using a weapon of mass destruction in the two blasts at the Boston Marathon in April that killed three people, including an eight-year-old boy.
Many have defended the journalism of contributing editor Janet Reitman, who authored the piece and spent two months interviewing close friends and confidants of Tsarnaev.
The Mayor wrote that we "can't know" if there is "valuable journalism" because all that has been released is the cover. Rolling Stone released the full version of the article last night.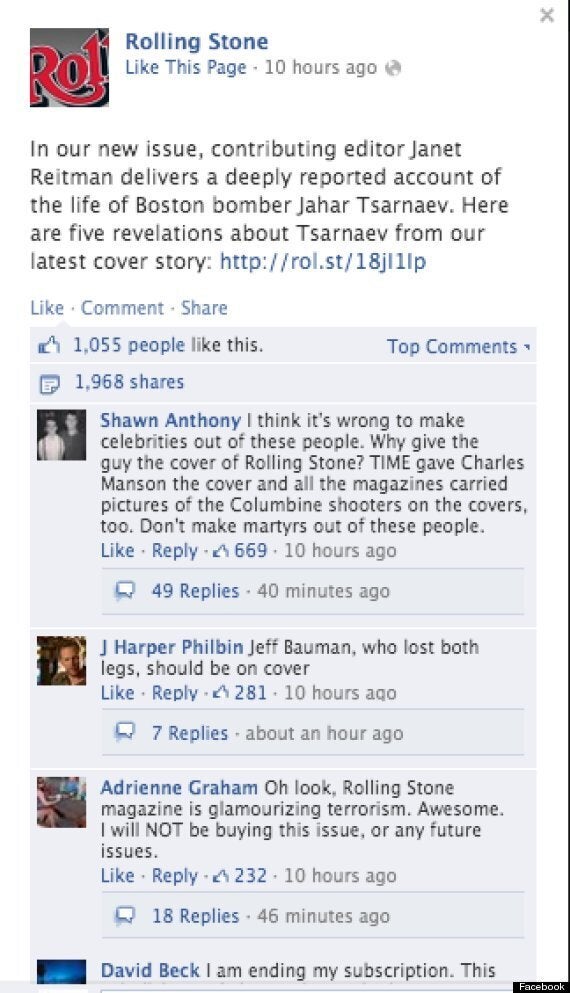 The new magazine's cover was posted on Facebook
In a statement, the editors of Rolling Stone wrote in an introduction to Reitman's piece:
"Our hearts go out to the victims of the Boston Marathon bombing, and our thoughts are always with them and their families. The cover story we are publishing this week falls within the traditions of journalism and Rolling Stone's long-standing commitment to serious and thoughtful coverage of the most important political and cultural issues of our day.
"The fact that Dzhokhar Tsarnaev is young, and in the same age group as many of our readers, makes it all the more important for us to examine the complexities of this issue and gain a more complete understanding of how a tragedy like this happens."
"This is good journalism, as the photo depicts the same Dzhokhar Tsarnaev that The Post and the New York Times — and others — depicted in deeply reported pieces. That is, a regular, good guy with friends, interests and activities — a "joker," even," he wrote.
"Showing this alleged bomber in his full humanity makes him appear even more menacing."