Goalkeeper Petr Cech has endorsed Chelsea's pursuit of "great player" Wayne Rooney and knows nothing can be discounted in football transfer business.
José Mourinho insisted the England forward is the Blues' only transfer target and, while praising Rooney, experienced goalkeeper Čech preferred to focus on preparing for the new season.
"Wayne Rooney is a great player but at the moment he's a Man United player," Čech said.
"We'll see what's going to happen. He's a great player. Let's see.
"You always want to have the biggest and strongest squad so you can challenge for titles.
"That's why you have a manager and sporting director to take care of that and you have to do the most important part and that's the work on the pitch.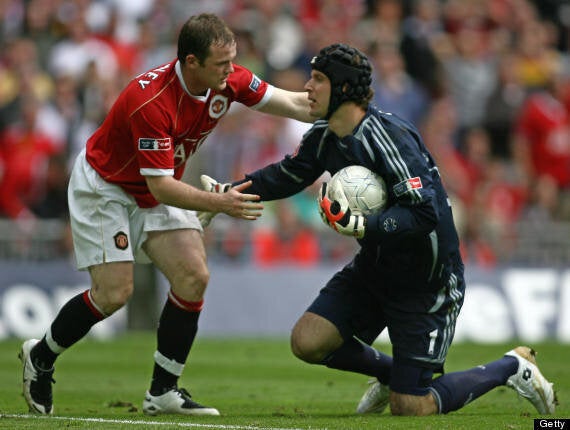 Čech and Rooney share some sportsmanship during the 2007 FA Cup final
"We already have a few more players and a great squad. If the manager doesn't think we have enough he will try to get players in. It is only his decision.
Mourinho, whose second spell as Blues boss began with a 1-0 win over Singha All-Stars in Bangkok yesterday, has already signed André Schürrle, Marco van Ginkel and Mark Schwarzer, the latter providing back-up to Čech.