Unemployed Orthodox Jews have been denied benefits because they cannot work on Saturdays, according to strict religious guidelines.
The Jewish Chronicle reported that the government is investigating claims that staff in job centres in the north west said that their policy to require staff to be available at weekends for work.
Orthodox Jews not only cannot work on the Sabbath, but are prohibited from driving, writing, carrying or using electricity, amongst other things.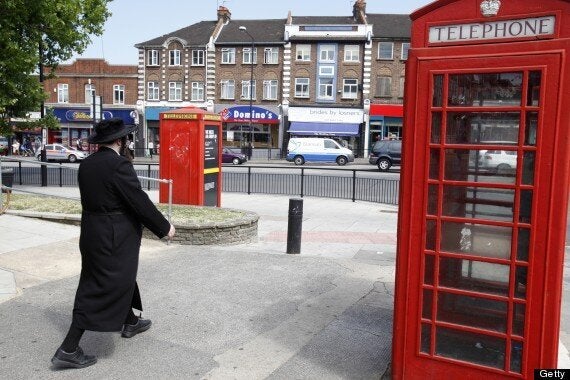 An Orthodox Jew in Stamford Hill, north east London
Jacob Slinger received £1,500 backpay from missed JSA payments, and tribunal judge David Hewitt called on other Jewish people denied money to come forward.
Regulations state that jobseekers must be available to work up for a minimum of 35 hours a week, which Slinger had agreed to.
At the tribunal, Slinger said he was available to work for 53 hours a week, far exceeding the requirement to claim the allowance, but was not available on Friday afternoon or Saturdays because of religious observance.
A Department for Work and Pensions spokeswoman said no jobseeker should "compromise their religious practices in order to claim JSA", and that an investigation was underway.
JCom, a Manchester-based Jewish employment agency, told the Times it would meet representatives of Jobcentres in the area in the next few weeks to try to reach an agreement.
Isaac Ginsbury, the company's manager, said: "The main issue is the interpretation of the law, which states that allowances can be made for religious purposes as long as there is a reasonable prospect of the person finding employment. It is up to the adviser to use their common sense in respect to Jewish people and Saturdays."
Related