This is the extraordinary moment about 40 people helped to push a 32-tonne train carriage to rescue a woman who had fallen into the gap between it and the platform.
A press photographer managed to snap the moment the train could visibly be seen to be rising on its suspension.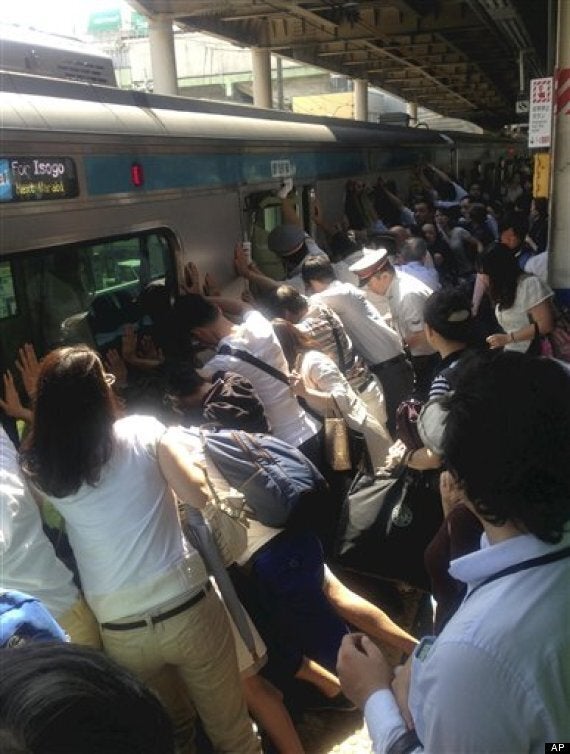 The woman has not been named but was said to be in her 30s
Never ones to let anything disrupt the highly efficient Japanese transport system, the normal service was resumed with just an eight-minute delay.
The incident happened on Monday morning at the Japan Railway Minami Urawa Station in Saitama, near Tokyo, reports AP.