The Duke and Duchess of Cambridge will be "hands-on" parents who follow the example of Diana, Princess of Wales, in the way they bring up their baby, a royal writer has said.
Christopher Warwick, Princess Margaret's authorised biographer, said Diana's approach to child-rearing was considered vastly different to the previous royal generation and had an enormous impact on William.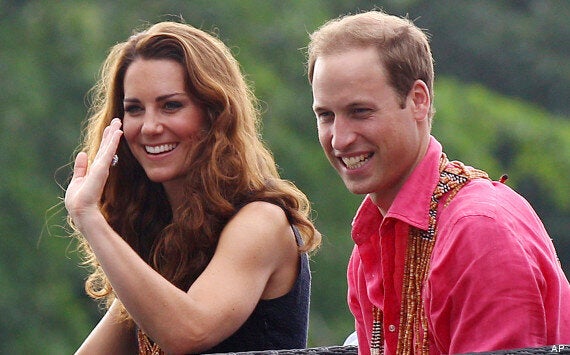 The Duke and Duchess are expected to be less formal with their new son's upbringing
The Cambridges will try to give their children as "free and informal" a childhood as they can in the circumstances, he suggested.
When William's father, the Prince of Wales was two years old, his mother Princess Elizabeth flew to Malta to spend Christmas with the Duke of Edinburgh who was commanding a frigate, leaving him with his grandparents.
At the age of three, Charles again stayed with grandparents while his parents went on an official tour of Canada.
Mr Warwick explained: "They weren't there a lot of the time. Royal duties took precedence over family life. Today all that is very different.
"There was no way Diana was leaving William when she went to Australia and New Zealand in 1983. William and Kate will be exactly the same as Diana was - hands-on parents."
Diana and Charles bucked the royal trend of separation by taking nine-month-old William, as well as his nanny, with them on the six-week tour to Australia and New Zealand.
Mr Warwick added: "William and Harry were very, very fortunate with Diana as a mother because her ideas were so different to the previous generation.
"The importance of this to her two sons has been enormous. William will want this for his children."
He said the Duchess's own happy experiences as a child will also have a great influence on the way they parent their children.
"Kate wasn't subjected, until recently, to the ways the aristocracy work. Her childhood was pretty ordinary. "She won't want her baby to be subject to rules and protocol before they need to be," he said.
He added: "I think (the baby's childhood) will probably be as normal and as ordinary and as fun loving as any of these kids can have, given what they're brought up into."
Being born third in line means the prospect of becoming monarch is likely to be many years away for the Cambridges' baby, Mr Warwick suggested.
"It's almost too far in the distance to anticipate - which for this baby is a good thing," he said.
"At Kensington Palace and Anmer Hall, when they're not at school, they will have as free and informal and hopefully unstructured a time as William and Harry knew."
He suggested that William and Kate would not want constitutional training and lessons in king and queen-ship for their baby.
"I think the training is on the job. It's learning by experience. This is what is going to happen with the Cambridge baby."
William and Kate's desire to start a family of their own has always been evident.
Both have shown themselves to be at ease with the youngsters they have met on official engagements and in the run up to their wedding, they both spoke openly about the next stage in their life.
Kate, who is close to her own parents and siblings, told ITV News in her engagement interview: "(Family's) very important to me. And I hope we will be able to have a happy family ourselves."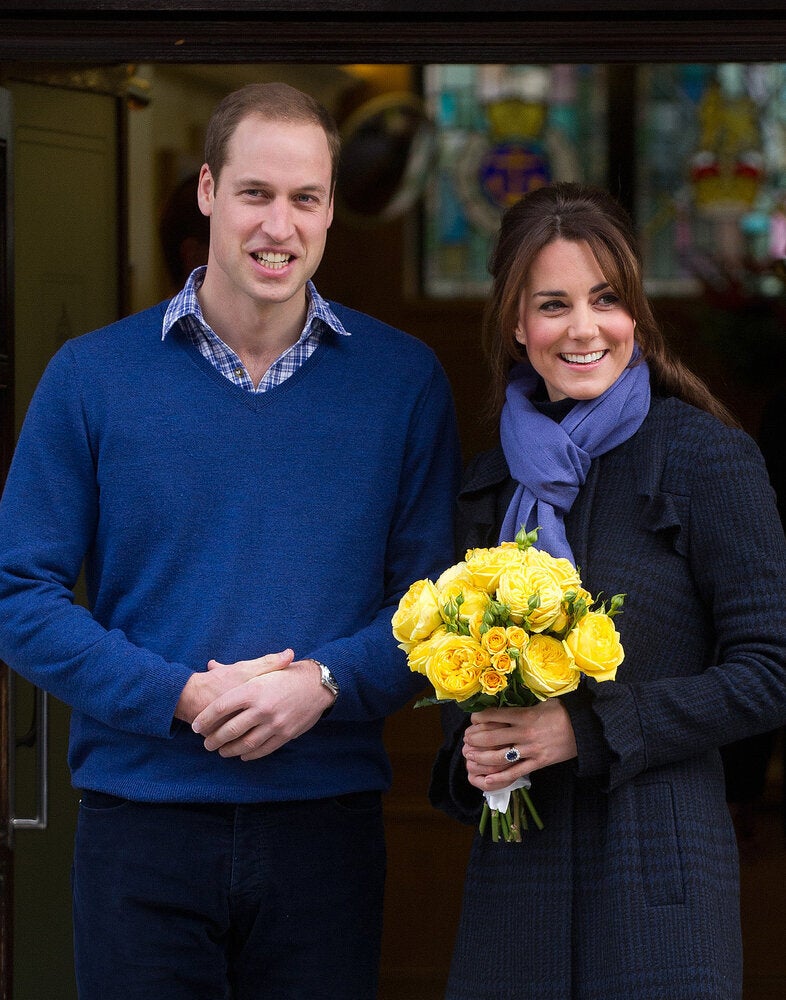 Kate Middleton Through The Pregnancy