Dame Helen Mirren was among the stars who have been commenting on the royal baby as the nation waits for the Duchess of Cambridge to give birth.
The actress, who won an Oscar for her lead role in 2006 film The Queen, reckoned Kate would feel uneasy about the attention given to her pregnancy. "That's weird isn't it, everyone knowing you're in labour," she said. "That must be so uncomfortable."
Dame Helen said it would be "great" if the baby was a girl because "we need more Queens in our life".
When asked what she thought about the name Diana for a girl - after the Duke of Cambridge's late mother - she replied: "I wonder if they'll go there. That would be interesting, wouldn't it? That would be very interesting."
She went on: "Her second name will be Elizabeth without a doubt." Dame Helen said Queen Caroline "would work" - after Kate's mother Carole - while she also liked Charlotte and Victoria. "It would be nice to have one of those ancient Anglo-Saxon names," she added.
A host of other celebrities shared the nation's excitement.
Former Spice Girl Melanie Brown took to Twitter writing: "Whoop whoop the royal baby is comming (sic) " while Kelly Osbourne wrote: "Its all so exciting The Royal Baby is on the way!"
Meanwhile, actress Joan Collins predicted the Duke and Duchess's first-born would be a princess, adding: "I bet it's a girl!"
And singer Lily Allen joked: "The Duchess of Cambridge has shed half of her baby weight."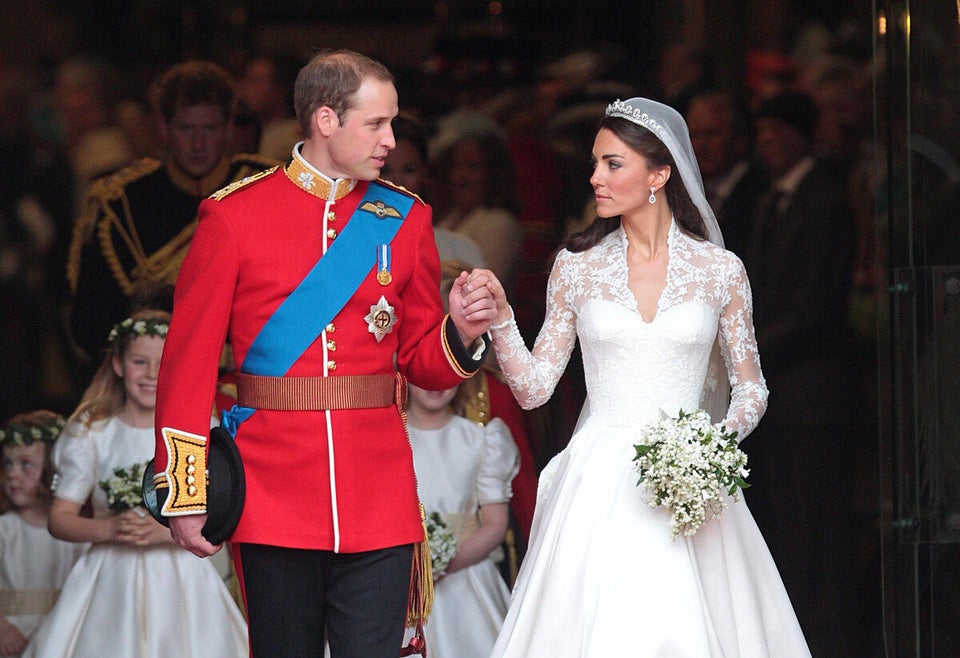 William And Kate In Love