Having a baby is a life-changing experience for any couple, and for the Duke and Duchess of Cambridge their world will now be focused on their child.
In the short term William and Kate will have to adapt their roles as members of the monarchy as they find their feet caring for their baby.
In those first few months the trappings of state, official engagements and other work commitments will be put into perspective as they discover what it means to be parents, but there are pitfalls all new mums and dads have to avoid.
Relate, the relationship counselling service, offers on its website some simple guidelines for new parents that could equally apply to the Duke and Duchess.
It stresses that couples should share the workload and support each other but time apart is also important, "When it's not your turn, don't hover - get away from the noise", the organisation suggests.
Other practical help includes not only talking through problems with each other but with other parents and here the royal couple could turn to some of their close friends who have children.
Lack of sleep caused by feeding or comforting a baby through the night can leave parents irritable and Relate reminds couples to "be kind to yourself and each other".
Choosing a home is another important factor and while a London apartment at Kensington Palace will be ready later this year it appears as if Anmer Hall, on the Queen's Sandringham estate, could become their main residence.
The template for William and Kate's new life together with their baby is undoubtedly the Queen and Duke of Edinburgh's early years as a young couple.
In October 1949 Philip, a young naval officer who had served in the Second World War, was posted to HMS Chequers in Malta and Elizabeth became a "Navy wife", dividing her time between the Mediterranean and Britain.
It offered them their only real taste of life as an ordinary couple living with their two young children the Prince of Wales and the Princess Royal.
Their time in Malta was one of the happiest periods of their married life when they were free to be just another Forces couple living overseas.
The Duke and Duchess are said to be very conscious of how the Queen and Philip spent their early married years and may choose to follow their example.
But ultimately the fact they are not only members of the monarchy but a future King and Queen cannot be ignored.
William will have to decide whether to pursue another tour of duty with the RAF as a search and rescue helicopter pilot or leave to focus on his royal duties full time.
Life in the forces gives him real satisfaction and grounds the couple in normality.
The Duke has spoken of his "calling" to save lives in the BBC Wales programme Helicopter Rescue, which features footage of William in action.
In an interview for the documentary he said: "There's no greater feeling than when you've actually done some good and saved someone's life.
"I don't think there's any greater calling in life... to be able to see a son or daughter's face when you bring their mother or father back from the edge of death - it's quite powerful."
Being based in North Wales also allows William and his wife to live quietly without any real intrusion.
But the assumption is with the Queen and Philip advancing in years the Duke and Duchess will have to take on more royal duties at some point.
William will undoubtedly do anything to help his grandmother and ultimately fulfil his role as a monarch in waiting, but it remains to be seen if a major change comes this year.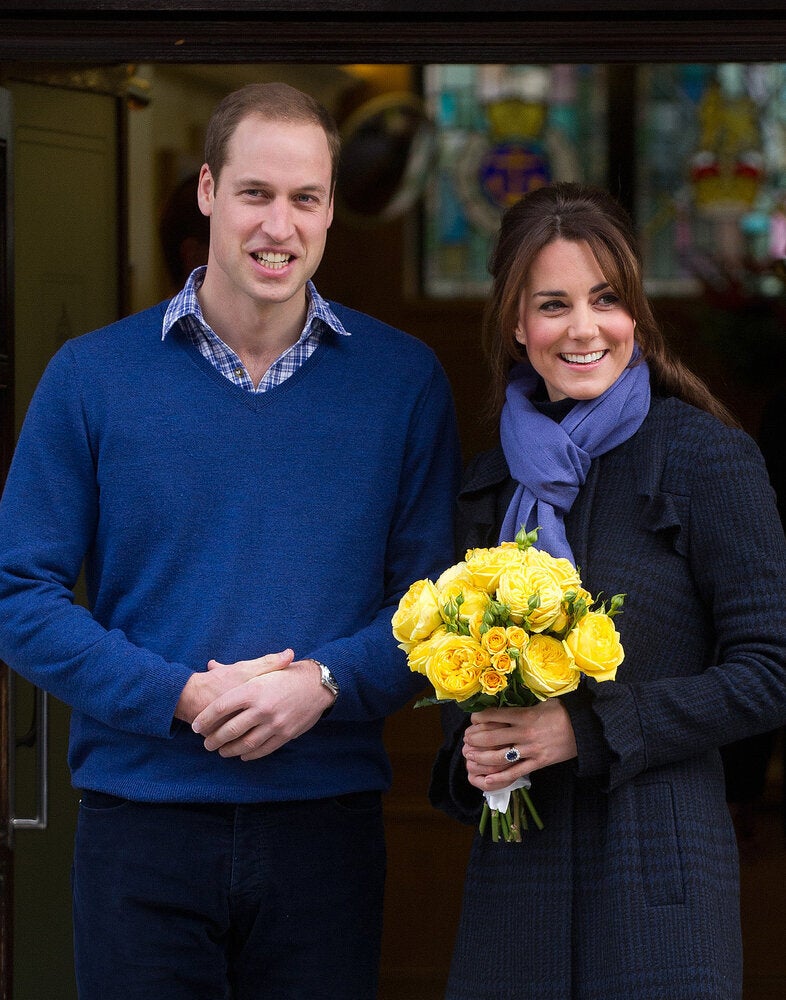 Kate Middleton Through The Pregnancy
Popular in the Community