What is it? It's a conversation started by Arianna Huffington to redefine the pillars of success. Namely, that we need a new definition in addition to power and money: wellbeing.
Our panellists work in different fields, some heading global corporate companies, and they will explain how they achieve balance in their busy lives and the ways in which they give back.
Philippa Brown is the CEO of Omnicom Media Group UK, and under her leadership, the number of staff has doubled to 1,400 people. She has two children - Polly and Joey - with husband Kevin, and two puppies who are literally tearing her house apart.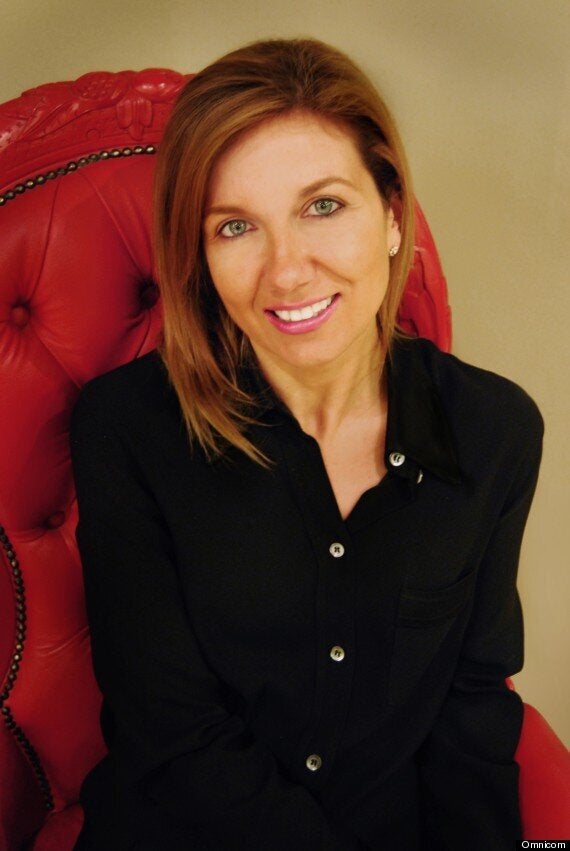 How do you make time for yourself?
I try as best as possible to make time for myself, and fortunately I'm a very good planner, so I organise time for myself in advance. Making time for myself at the weekend is very important, for example, a few hours in the gym, but I also like to spend as much time as possible with my family.
What do you do for a time-out when you feel like things are getting on top of you?
Things have never really got on top of me as I won't let them. However if I am feeling a little stressed then I either do exercise or I go out for a drink with my friends. Also I'm a big TV fan so watching something great on TV helps me take my mind off work and definitely relaxes me.
Are British women good at wellbeing and looking after ourselves?
Yes I think we are good at wellbeing and looking after ourselves although I'm sure we could all be better. I'm not sure how brilliant women are at saying no to their bosses in terms of workloads . We tend to take on too much as we like to please people. I think men are better at saying no.
What are the main challenges with running a massive business and grounding yourself? How do you manage it?
There are lots of challenges running a big business but the most important thing is to realise that you can't do it all yourself and that you need to build a great team around you. I really do have a fantastic leadership team at Omnicom Media Group UK and between us we can resolve most issues together. We are also incredibly supportive of each other. My leadership team is 60% men and 40% women so a good mix.
MORE ON THE THIRD METRIC:
In what ways do you give back to the world?
I'm involved in a number of charitable organisations and currently I'm co-chairing the Breakthrough Breast Cancer charity event committee ( along with Carolyn McCall - CEO of Easyjet). The event is called the Bigger Bounce and is being held at the Roundhouse on October 9th. We aim to raise £1m for Breakthrough so that they can continue to do the great work they are doing now.
I also enjoy mentoring younger members of OMG UK and currently I'm mentoring 4 women and 1 man on a regular basis.
Do you have a mantra on how to keep balanced and happy?
Do you feel like you get everything you need to do done?
I'm a big believer in writing everything I need to do down in a list. A long time ago I realised that I would never complete my list every day and that's fine. You just need to prioritise things on that list and work through the other tasks as and when you can.
How do you like to unwind?
Swimming, gym , watching TV and playing with the kids