The unnamed little Prince was strapped securely in his car seat, as his mother perched beside him in the back of a black Range Rover driven by proud papa Prince William.
The new family had earlier been visited by the Queen and Prince Harry before they off to spend time with Kate's parents Carole and Michael Middleton in the village of Bucklebury.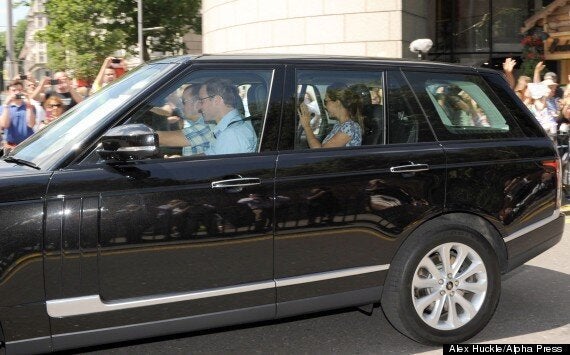 And they're off: The new family wave goodbye to well-wishers as they leave Kensington Palace on Wednesday Celebrations there are already underway, with journalists and media crews already descending upon the tiny parish.
Pub landlord John Haley told the BBC he had already sold 12 bottles of champagne. Bye bye: The Duchess of Cambridge waves farewell
He added: "Everyone's over the moon. When the news came out everybody went crazy. I think the celebrations are going to be all week." Kate and William described their new son as 'very special'
Holding his son, William walked forward with his wife to answer a few questions from waiting journalists.
"He's got a good pair of lungs on him, that's for sure," he joked. "He's a big boy, he's quite heavy. We are still working on a name so we will have that as soon as we can."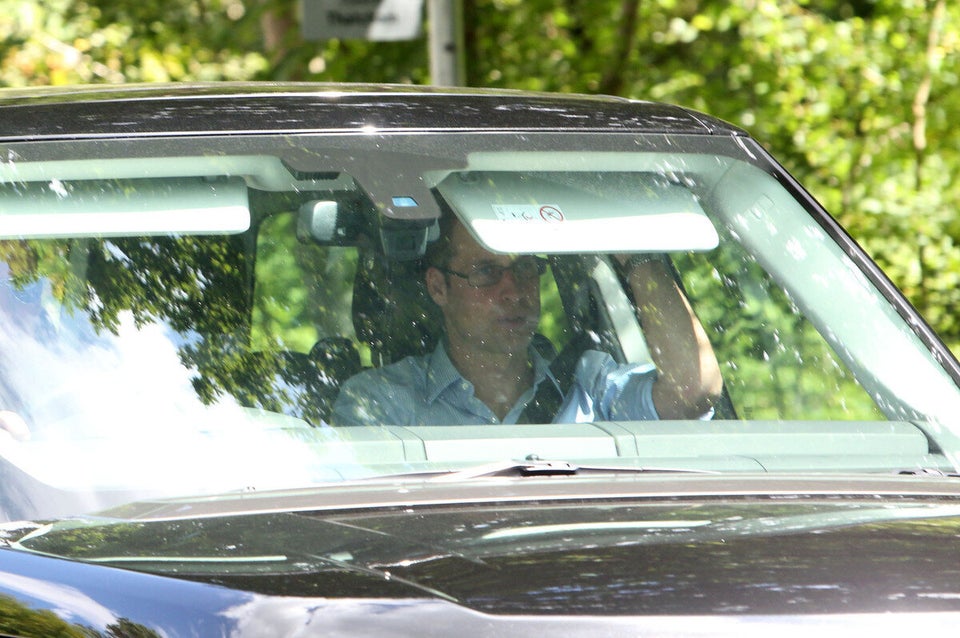 Royal Baby First Outing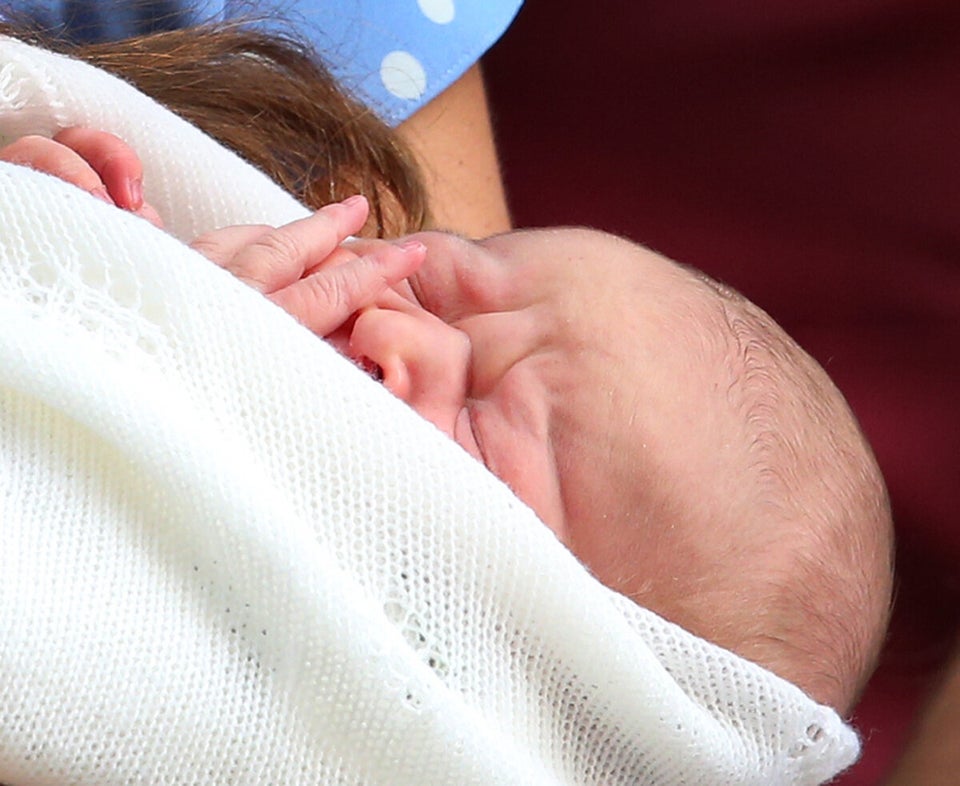 William and Kate announce their new son