A 74-year-old man has been arrested on suspicion of misconduct in a public office in an ongoing investigation into historic sexual abuse at a school.
The pensioner, from Tunbridge Wells, is the fifth person to be arrested following an investigation into reports of child sex abuse at Swaylands School in Penshurst, Kent, dating back more than 40 years, Kent Police said.
Officers from the Major Crime Department in Kent, part of the Kent and Essex Serious Crime Directorate, are believed to have identified 50 alleged victims, across the country and abroad, of sexual abuse at Swaylands School between 1967 and 1993.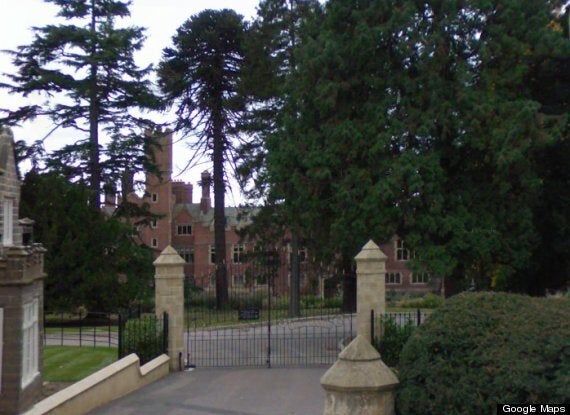 Swaylands School has since been turned into flats
Swaylands School was set up in 1942, and between the mid 1960s and 1994 was operated and managed by London Borough of Barnet, a police spokesman said.
Pupils aged seven to 19 with learning, emotional and behavioural difficulties were placed there by local authorities across London and the South East of England.
A previous investigation in 1993 resulted in the conviction of two men for six offences each of sexual offences against children, a police spokesman said.
Both were sentenced to three years for each offence, which ran concurrently and related to four victims of child sex abuse, he said.
The man arrested earlier today is currently in custody at a Kent Police station where he will be interviewed by officers.
A 61-year-old man from Berkshire, two men aged 70, from Lancashire and Edinburgh, and a 73-year-old man from Norfolk, all arrested on suspicion of the sexual abuse of children, remain on bail pending further inquiries.
Detective Chief Inspector Paul Fotheringham, leading the investigation said: "Following new information that was given to us last year, we launched a new investigation into the abuse of children at a school in Penshurst during 1967 to 1993.
"A dedicated team of investigators have identified a number of suspects and many people who are either victims or witnesses in this investigation.
"We now want to speak to anyone who has information or witnessed anything relating to the abuse of children, particularly anyone who worked at the school, either employees or casual staff, between 1967 and 1993.
"So far, our investigation has identified around 50 victims in this large scale abuse inquiry. We are committed to bring any perpetrators of this horrific crime to justice.
"Kent Police will rigorously investigate all reports of abuse where we have sufficient information to do so. My officers have also ensured that appropriate support is in place for the victims we have encountered."
Anyone who worked at the school, or anyone who has information should call the dedicated appeal line number of 01622 654852 to speak to a member of the investigation team, the force spokesman said.
"The number will be staffed between 9am to 4pm, Monday to Friday. If calling outside of those hours please leave a message and an officer will call you back," he said.
Peter Saunders, chief executive of the National Association for People Abused in Childhood, said: "Although victims may find it difficult to come forward and speak to police about crimes that happened a long time ago, this investigation is important in bringing offenders before the courts.
"The impact on victims can have lasting effects throughout their lives. Napac is working with Kent Police to address the fears and concerns of those victims and investigating officers will pass our details on to anyone who needs our support."
The comments have been disabled on this entry for legal reasons.