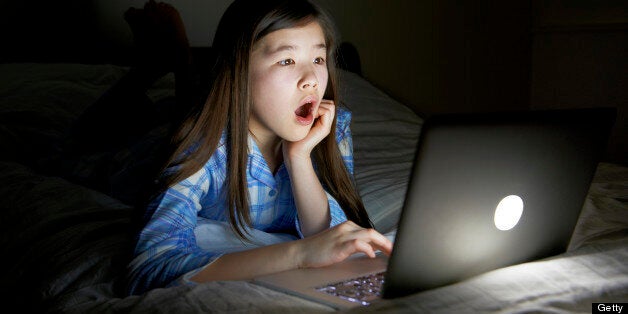 Almost a quarter of 12-16-year-olds will spend more than five hours a day online during the summer holidays, increasing the risk of bullying, a new survey has revealed.
Details of summertime habits have been revealed in The Online Behavioural Habits of Young People Today, which questioned a 1,000 8-16-year-olds and 1,500 parents from Parentdish one of the UK's leading parenting sites and BeatBullying, the leading international anti-bullying charity.
The research also reveals that more than a third (38%) of 12-16-year-olds choose to go online most often in their own bedroom. More than one in five (21%) also said they had interacted with strangers online, and almost a quarter (23%) said they had seen verbal abuse online.
BeatBullying and Parentdish are advising parents to make sure that computers are in a family room as this makes it easier to offer support if young people are faced with cyber-bullying or abuse online.
More than a quarter (28%) of 12-16-year-olds have witnessed bullying online, however only half did something about it (51%).
The primary reasons young people gave for not doing anything about the bullying was being worried about being bullied themselves or not knowing who to speak to about it.
The majority (80%) of 12-16-year-olds said they feel safe online, compared to only 60% of the younger age group (8-11-year-olds). But worryingly, one in five (22%) of 12-16-year-olds said they think being bullied online is part of life.
For those 12-16-year-olds who did do something about the bullying, most went to their parents for advice, however only 38% of parents think their children are at risk of being bullied online.
Nearly half (48%) of young people said their parents are responsible for controlling what they access online, with over a third of 8-9-year-olds admitting their mum rather than their dad was responsible.
Tamsin Kelly, editor of Parentdish, said: "Our research clearly shows that we, the parents, need to keep a constant dialogue going with our teenagers about what they're doing and who they're talking to and reaffirm the ground rules for using social media (eg, not giving out personal details, not getting involved in bullying and talking to an adult about anything that feels uncomfortable)."
"Teenagers are online more often during the summer holidays – to a worrying degree in some cases, but the positive news is that parents are still the safe place to go to when our teens are worried about cyber bullying.
"We would recommend parents set ground rules for teens to go online in a shared family space, not hidden away in their bedrooms for hours on end. Although teenagers may feel they are in control of what they are watching online, it is important that parents have a clear understanding of what their children are doing online. "
Emma-Jane Cross, CEO and founder of BeatBullying said: "The summer holidays can be a wonderful break for children and families, but the sheer number of hours that some teenagers spend online every day puts them at risk of cyber-bullying. It's vital that parents speak to their children about how to enjoy the Internet safely.
"What's most worrying about this research is the number of teens who accept being bullied online as part of life, and the fact that many are unaware of who they can speak to when they witness bullying online. We'd urge parents and young people to visit the BeatBullying website where they can find advice on how to report online bullying, and support for 11-17s who are being bullied themselves."