Well, this is unfortunate.
Spare a thought today not just for the two-day-old royal child whose every move is being monitored by the world's press, but also the company that produced these plates to commemorate the birth of the royal prince...ss: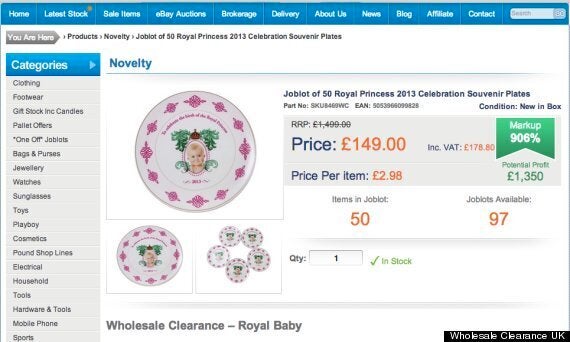 "Alas, the inside tip unfortunately didn't pay off, leaving the small family run business with thousands of useless plates and a sour taste in their mouth."
As a result, Wholesale Clearance bought all 5,000 of the plates - which are now their warehouse "minus several that were broken in an internal plate-smashing contest".
So what are you waiting for? Head to the website to buy your own piece of (inaccurate) history, at a bargain price of £149 for 50. As Wholesale Clearance point out, you could use them for your own plate-smashing contest, have a dangerous game of frisbee with them or even "wait for baby number two and hope it is a girl and sell them for considerable profit." It's what the royals would want, we're sure.
Popular in the Community