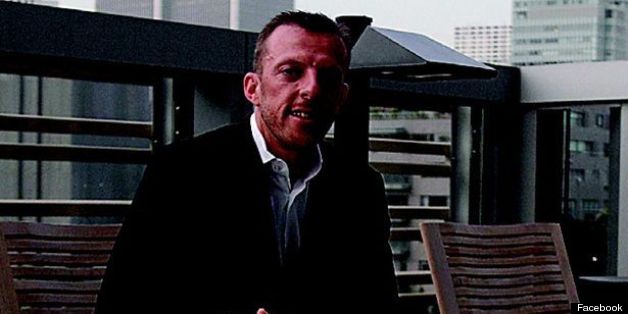 Facebook
A British ex-pat feared murdered by Japanese mafia could be alive and on the run with £40,000 of company money, Tokyo police suspect.
Police have stopped their search for Garin Dart, 41, who organised Tokyo-based parties for expats. Dart left his pregnant Japanese wife Yukako, his child and a promising career when he vanished in May.
Now Japanese police say Dart is presumed to have left the country for an unknown destination.
"We are not actively moving [on this]," Superintendent Hiroshi Kozono of the Tokyo Metropolitan Police told The Times. "There is a possibility of embezzlement."
Bluesilver, the company Dart worked for, said they were not pressing for a criminal enquiry and told The Times it was not unusual for him to have been carrying large amounts of cash, because he handled a lot of the company's finances, and had been headed for a meeting at a bank.
Dart had also founded Foreign Volunteers Japan to co-ordinate a volunteer response to the devastating 2011 tsunami.
On the charity's website, a plea for information reads:
Garin went missing in Tokyo one week ago in the middle of the afternoon, and police are looking for any information about his whereabouts.

As CEO of event management firm Bluesilver, he was last heard from by his colleagues on May 22nd as he sent messages about an upcoming meeting with clients at the Tokyo Hilton Hotel. The messages cut off at roughly 13:00.

According to reports, his bank accounts and credit cards are untouched.
Friends have previously speculated that he was a target for the Japanese mafia, the yakuza.