Italy's first black minister, previously called an 'orangutan' by a political opponent, has had bananas thrown at her making a speech at a rally.
Integration minister Cecile Kyenge, who was born in Democratic Republic of Congo, was appointed in April but has angered far-right groups with her campaign to make it easier for immigrants to gain Italian citizenship.
The radical rightist group Forza Nuova left mannequins covered in fake blood at the site of the rally in Cervia, with the slogan "Immigration Kills" pinned to them.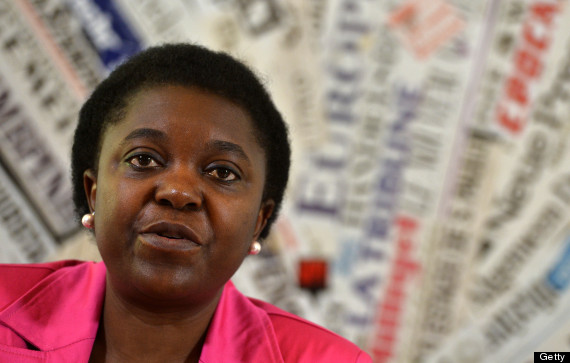 Italian Integration Minister Cecile Kyenge
Kyenge said on Twitter that the protest was a "waste of food" during a recession.
Cervia lancio banane durante intervento kyenge. "Con la gente che muore di fame e la crisi sprecare cibo così è triste"

— Cécile Kyenge (@ckyenge) July 26, 2013
"The courage and optimism to change things has to come above all from the bottom up to reach the institutions," she wrote.
This month, Roberto Calderoli of the anti-immigration Northern League party likened her to an orangutan, only apologising after a storm of criticism.