The resort of Clacton-on-Sea has been a riot of flesh during the past weeks – but the recent spate of nudity could be short-lived.
Bottoms, breasts and all manner of unmentionables were on display for a sponsored skinny dip and a separately organised protest bike ride.
But the leader of Tendring Council, in Essex, says the naked displays could be over – and he plans to meet with authorities to put a halt to events in the buff.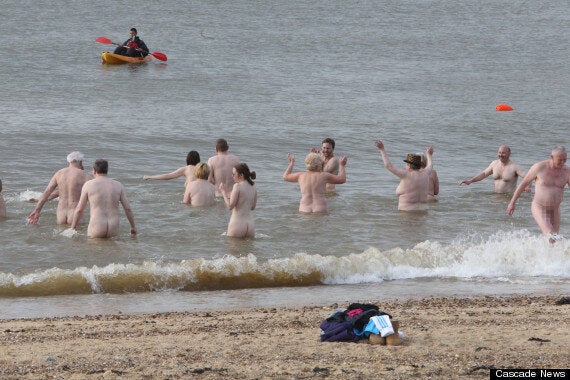 Skinny dip: Participants wade into the sea to raise funds for Marie Curie Cancer Care
Peter Halliday told the East Anglian Daily Times: "Clacton is a traditional family seaside resort and in my opinion people riding around on bikes with no clothes on does nothing to enhance our image, in fact it harms us.
"They did not apply to use land under our responsibility so there was little we could do other than work with other agencies on a bit of a damage limitation exercise.
"However, I now want to get together with the Police and others round the table and come up with a plan to put a halt to naked events in our area before it all goes too far."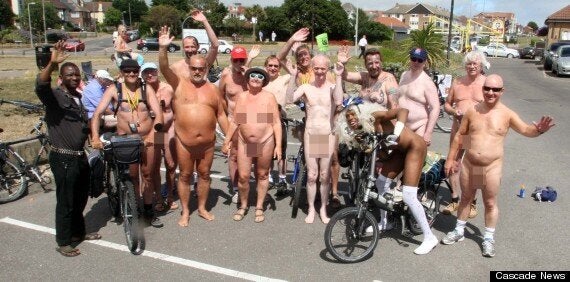 Biking in the buff: Around 35 people took part in a 17km naked bike ride protest around Clacton-on-Sea
A spokesman for Essex Police however points out there have been similar events held in Brighton and London adding there had been no legal grounds to prevent them from going ahead.
The naked bike ride saw around 35 cyclists take part in the protest against not clothes – but car culture.
It aims to raise awareness of cycling as an environmentally friendly option and takes place in over 50 cities around the world.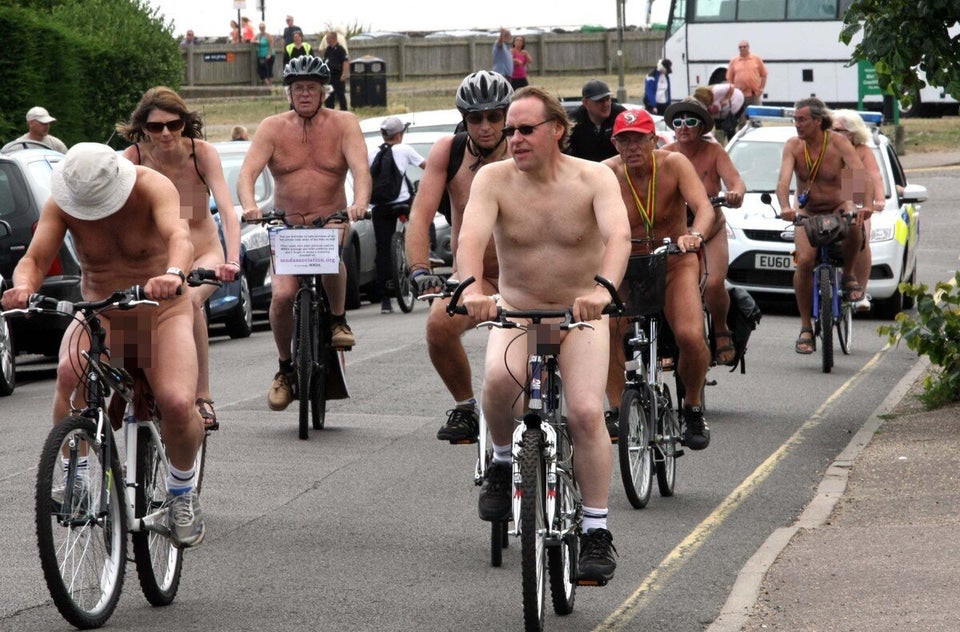 Clacton's Naked Swim And Bike Ride, 2013