Shaun Reah, 39, from South Shields, South Tyneside, was held after the provocative image began circulating on social networking websites, following the event in Birmingham on 20 July.
It shows a man lifting his shirt to show the inking of the Muslim place of worship emblazoned with the word 'BOOM'. Shaun Reah shows off his tattoo of a mosque being blown up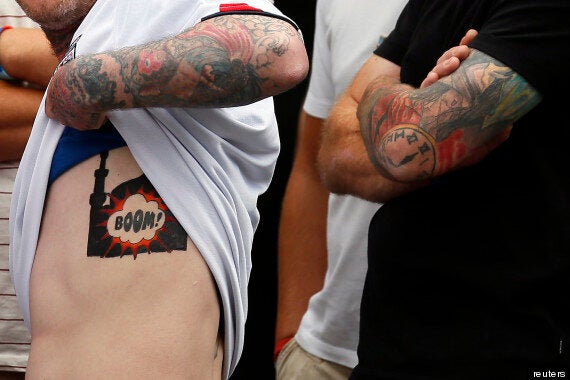 He said: "Mr Reah is happy to fully cooperate with police in what is a case which has clearly triggered a great deal of emotion and debate."
In recorded footage Reah told the channel he had had the tattoo removed because "it upset everyone", and when asked why he had had it done in the first place, said "it was just a daft thing to do".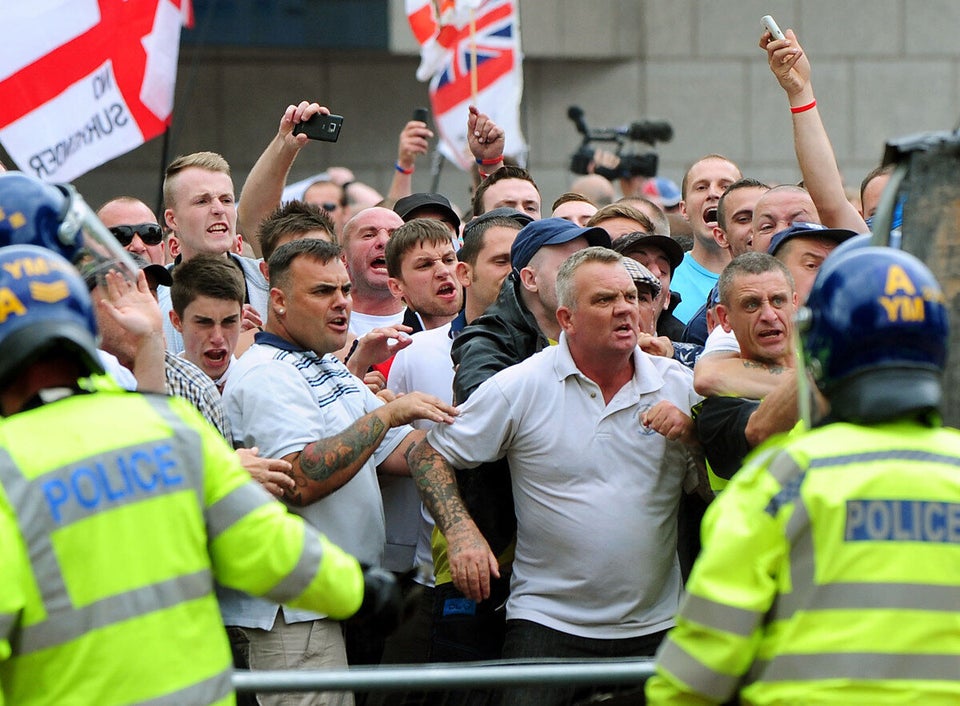 EDL March Birmingham
A spokesman for Northumbria Police told the Huffington Post UK: "A 39-year-old man has been arrested in South Tyneside on behalf of West Midlands Police on suspicion of using words or behaviour, or displaying written material with intent to stir up racial hatred."
He has since been released on bail.
Police made 20 arrests at the rally in Birmingham city centre, which was met with a counter-protest led by Unite Against Facism.
Violence flared when EDL members grabbed a Muslim man's skull cap, set fire to it and urinated on it, The Sun reported.
Bottles, cans and other missiles were hurled at police and officers wearing riot gear accompanied by dogs were deployed to quell an attempt to break through police lines into a building site.
"A small number of protesters and police officers sustained injuries - with one police officer taken to hospital having suffered a head injury.
"He was... discharged having received treatment.
"Around 20 arrests were made in total, with supporters of both events being detained for public order offences."