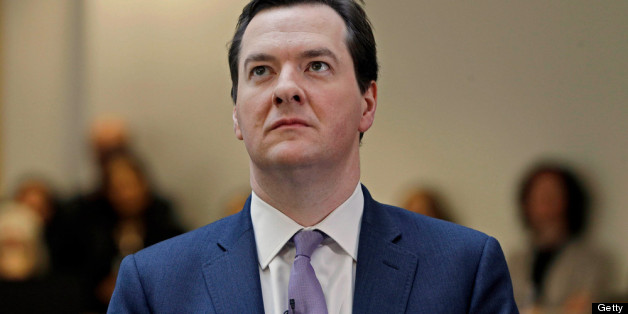 Getty
Unemployment risks remaining stubbornly at around 2.5 million people over the next few years, leading economists have warned.
Forecasters predicted that the number of people without work could remain around the 8% margin and not start going down until as late as 2016, linking it to an inability to exploit the UK's full productivity and the phenomenon of "underemployment".
Vicky Redwood, Chief UK Economist at Capital Economics, told the Huffington Post UK: "We expect unemployment to stay at around 8% until about the end of 2015, mainly because we think it'll be a pretty jobless recovery in the sense that productivity fell over recession."
"Businesses don't want to hire and don't need to. Their work forces aren't working at full capacity and so they can produce more without having to take on extra staff."
Redwood's gloomy forecast echoed the latest predictions released by the influential National Institute of Economic and Social Research (NIESR), which suggested unemployment would stay at around 8% over this year and the next.
"The gradual gain in economic momentum is not enough to close the large negative output gap or reduce unemployment significantly. With unemployment high and no evidence of upward pressure on real wages there is still considerable spare capacity. Underemployment measures suggest that there is even more slack in the labour market than the headline unemployment rate suggests," NIESR analysts wrote in their latest report.
Howard Archer, Chief UK Economist at IHS Global Insight, agreed with NIESR's forecast, telling the Huffington Post UK: 'I think we'll see extra jobs coming in over 2013 but unemployment rising or staying broadly where it is."
Official analysis from the Office of National Statistics found that the UK economy was still 3.3% away from returning to its pre-recession peak in GDP. According to the NIESR, this would be 1.3% further than predicted and indicate the recession was worse for the UK than previously thought.
But in positive news for the UK economy, NIESR lifted its UK growth forecast to 1.2% in 2013 and 1.8% in 2014, noting a "gradual gain in economic momentum".
"The main cause of the improvement in the economic growth outlook is a rise in the prospects for consumer spending growth. This increased contribution from consumer spending is at the expense of household saving, rather than a consequence of rising real disposable incomes," the analysts explained.
Responding to the news, a Conservative Party spokesperson said: "Britain is holding its nerve, we are sticking to our plan, and the British economy is on the mend - but there is still a long way to go.
"We will not let up in our determination to make sure we put right all that went wrong in our economy."