Simon Cowell might not be having the best of weeks (ahem) but he still managed to raise a smile and make a bit of a joke when he was asked directly about how he's reportedly set to become a father with US socialite Lauren Silverman.
Simon put in an appearance at a press conference for 'X Factor USA' in LA yesterday but there was only one thing on the assembled journos' minds as the inevitable questions began about the baby drama.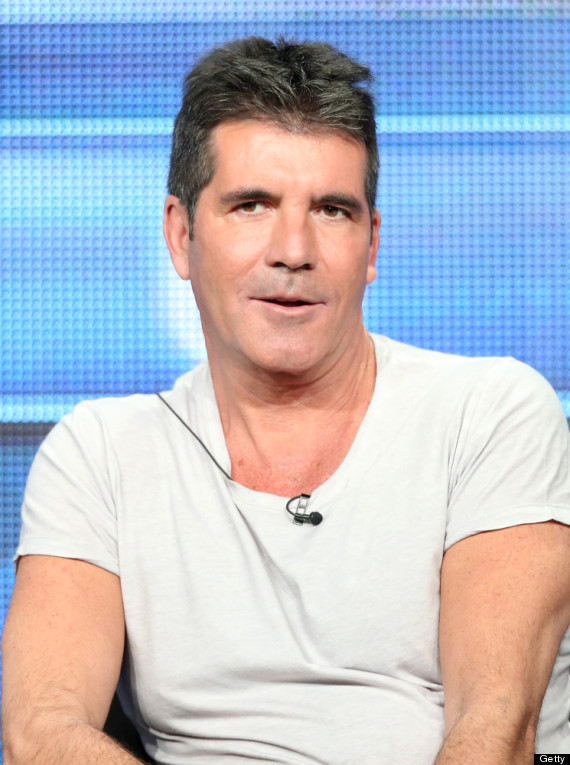 Simon Cowell at the 'X Factor USA' press conference
Asked if Lauren Silverman's alleged pregnancy was a shock, he joked: "I haven't read the newspapers. Am I missing something?"
He then added: "I appreciate the question. Unfortunately I have to keep this, for the moment, private. It's just one of those things."
Undeterred, the reporter then asked judges Kelly Rowland, Paulina Rubio and Demi Lovato if they thought their boss would be a good dad. Cunning.
"That was clever," Simon said.
Who is Lauren Silverman? Here's everything you need to know about Simon Cowell's alleged baby mama.. in 90 seconds
But Kelly Rowland and Demi Lovato were a little more vocal before the press conference, telling People magazine that they thought Simon would make a good dad.
"He's going to be a great father," Kelly said.
"I think that Simon has always been a very classy guy, he's always been a very respected guy."
Demi added: "Simon is very tough but off camera he's like a teddy bear. He has a big heart.
"I think he puts up a front with the rest of the world to be this bad guy but you get to know him he's a really, really sweet person."
And new judge, Mexican singer Paulina Rubio said: "It is part of life, the gossip.
"He didn't tell me anything yet, but I will support him if it is true."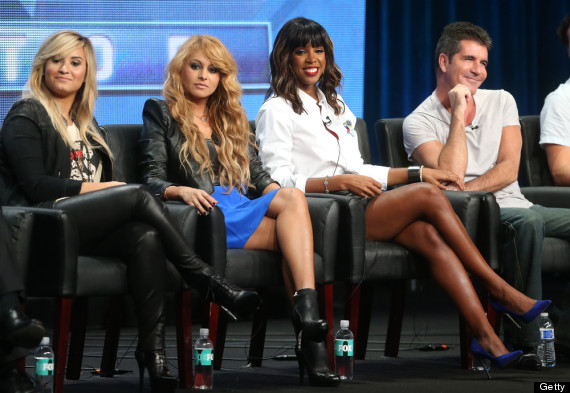 Demi Lovato, Paulina Rubio, Kelly Rowland and Simon Cowell at the 'X Factor USA' press conference
Yesterday it emerged that the music mogul has reportedly been named in the divorce papers filed by his friend Andrew Silverman, after it was alleged the 'X Factor' boss is having a baby with his wife Lauren.
The New York Post reports Andrew filed for a 'fault divorce based on adultery', following Us Weekly's previous claims that Lauren and Simon only became close 'as her marriage deteriorated'.
Because of Andrew's claim, Simon could face being hauled into court to reveal details of his relationship with Lauren.
MORE ON THIS STORY:

LIKE US ON FACEBOOK | FOLLOW US ON TWITTER