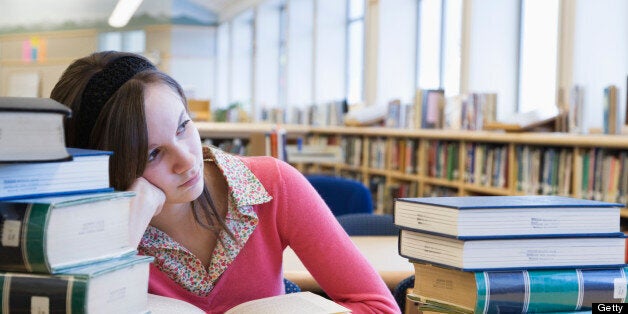 Universities are being investigated by the Office of Fair Trading after they denied students their degrees over unpaid library fines.
Basic research by the OFT found half of the 50 universities sampled had terms and conditions which could potentially be viewed as "unfair", meaning many institutions could face court action. Students have been barred from graduation and receiving their degree certificates, and even kicked off the course, after failing to meet accommodation bills or cough up a few pounds in overdue library fees.
Following complaints from the National Union of Students (NUS), the OFT confirmed it would be investigating whether the sanctions contravened the unfair contract terms in the Consumer Contracts Act (1999) and other consumer protection legislation.
"These terms and conditions were usually difficult to find, rarely included in student materials such as the prospectus or front pages of the university website," a spokesperson said.
James Dolan, a first-year software engineering student at Stirling University, said he would not be allowed to enrol for his second year due to outstanding accommodation fees.
"I was thinking I had three years to pay off the amount I do owe before I graduate. Then I was told I had to come up with at least £2,000 before I would be allowed to carry on," the 25-year-old father told The Sunday Times. "There's no way I can access that kind of money."
Stirling said: "The university considers student debt issues on a case-by-case basis and is not able to comment on individual cases. We will co-operate fully with the Office of Fair Trading."
An announcement on the OFT's website reads: "The OFT has opened an investigation under the Enterprise Act 2002 considering the terms and conditions used by some universities to prevent students from graduating or enrolling onto the next academic year or using university facilities if they owe monies to the university which relate to non-academic debts such as for accommodation or childcare, or if they engage in conduct (unrelated to academic performance) of which the university disapproves.
"It is considering whether such contract terms and/or practices breach the Unfair Terms in Consumer Contracts Regulations 1999, the Consumer Protection from Unfair Trading Regulations 2008 and certain other consumer protection legislation.
"The OFT will not reach a final view on whether the law may have been infringed until it has completed its investigation. It should not be assumed at this stage that any breach of consumer protection legislation has occurred."