A 15 tonne mass of fetid kitchen grease mixed with baby wipes has been dislodged from a London sewer.
The so-called "fatberg" was discovered after residents in Kingston, Surrey, complained they weren't able to flush their toilets.
Equivalent to the size of a bus, the fatberg is believed to be the largest ever in British history.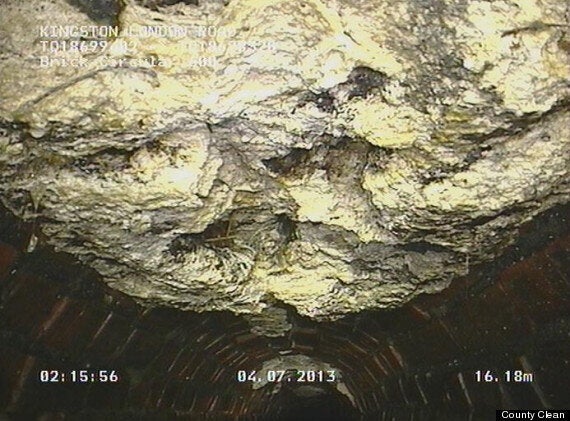 A 15 tonne 'fatberg' has been dislodged from a London sewer
"If we hadn't discovered it in time, raw sewage could have started spurting out of manholes across the whole of Kingston," Gordon Hailwood, Waste Contracts supervisor for Thames Water, told the BBC.
The giant globules of fetid kitchen grease occur when waste fat washed down sinks from homes and restaurants collects and congeals. Fatbergs are a major problem for Thames Water, which spends around £1million each month unblocking clogged sewers.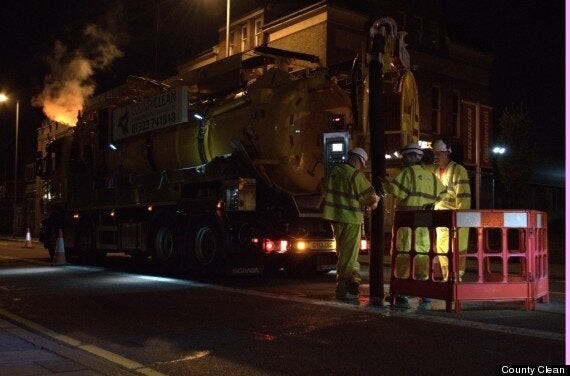 Crews arrive to remove the mass of fetid grease and baby wipes