The Foreign Office has temporarily withdrawn all staff from its embassy in Yemen "due to increased security concerns".
The UK shut its operation at the weekend because of a terrorism alert reportedly sparked by intercepted messages between the head of al Qaida and his deputy in the country about a major attack. The closure will last "until staff are able to return", a spokesman said.
No date has been given for the embassy to be reopened though it will not be before the end of the Eid festival - marking the end of the Muslim holy month of Ramadan - on Thursday.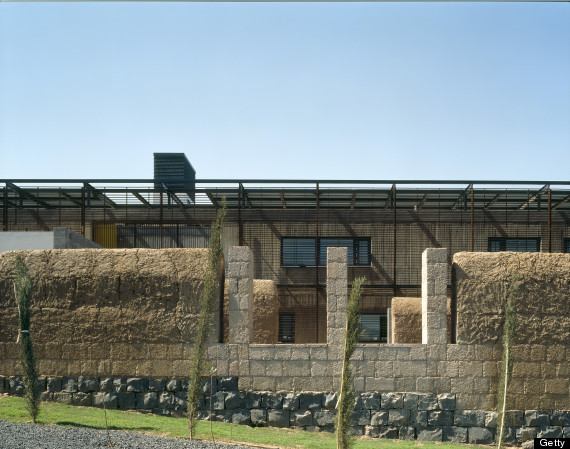 The British embassy in Yemen
"Due to increased security concerns, all staff in our Yemen Embassy have been temporarily withdrawn, and the embassy will remain closed until staff are able to return," the FCO said in a statement.
A number of US embassies across the Middle East and North Africa were also closed at the weekend after the secret plans discussed by al Qaida chief Ayman al-Zawahri and Nasser al-Wahishi were picked up two weeks ago by US intelligence officials, sources told the Associated Press.
A US intelligence official and a Middle East diplomat, who did not want to be named, said the threat was at first thought to only target Yemeni interests but was later expanded to include American and other Western sites abroad.
Politicians have said it was a massive plot in the final stages but have offered no details, AP said.
UK authorities have not yet specified the nature of the threat which led to the decision to close the embassy. The Foreign Office would not confirm the reports. British nationals have been warned there is a "high threat" from terrorism in the Middle Eastern country.
The FCO has warned against all travel to Yemen, and those in the country have been advised to leave immediately, as it is "extremely unlikely" that their evacuation could be arranged if the security situation deteriorates.
In a statement issued from its general secretariat HQ in Lyon, France, at the weekend, Interpol urged countries to show "increased vigilance", following a series of prison escapes over the past month, which freed hundreds of terrorists in nine states including Iraq, Libya and Pakistan.