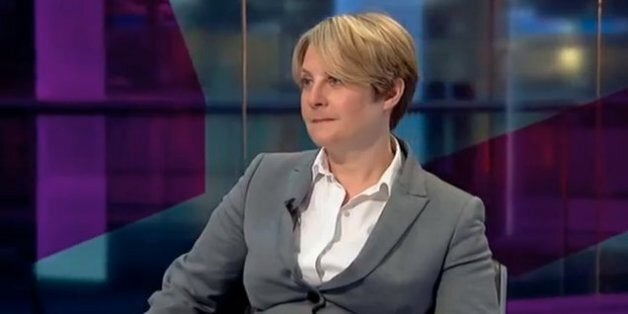 A leading human rights lawyer has waded into the row over child sex abuse trials, saying: "It takes two to tango".
Barbara Hewson, a barrister for Hardwicke Chambers, said young girls were "often not much better" than the men who had abused them.
She was speaking after a barrister was criticised for describing a 13-year-old child sex abuse victim as "predatory" - a phrase repeated by the judge.
Hewson has previously sparked anger by suggesting the age of consent should be lowered to 13, and saying the historic abuse investigation sparked by the Jimmy Savile scandal was "a witch-hunt against old men".
The latest row comes after paedophile Neil Wilson, 41, walked free from court despite admitting he engaged in sexual activity with a girl at his home.
He was given an eight-month suspended prison sentence after prosecutor Robert Colover reportedly told the hearing at London's Snaresbrook Crown Court: "The girl is predatory in all her actions and she is sexually experienced."
In a string of tweets appearing to defend Colover, Hewson wrote: "It takes two to tango. Disgusting tho' these men are, frankly the girls are often not much better - and no shrieking martyrs."
She also said: "Then as now these girls had to be tough or they were toast. They're hard as nails, and punch your teeth out soon as look at you".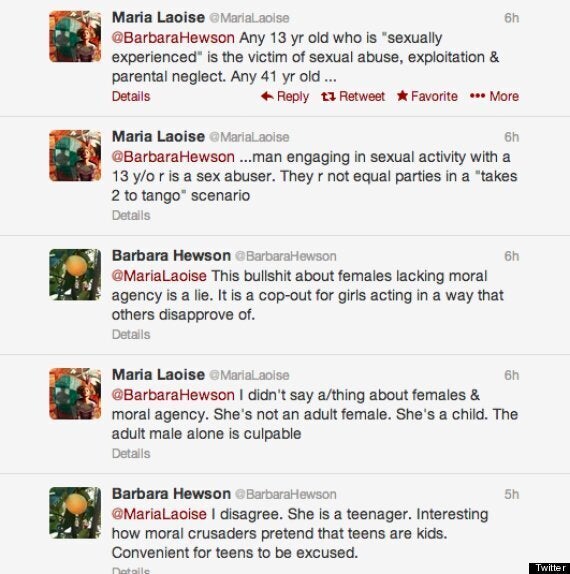 Hewson is a leading human rights barrister
Hewson was slapped down by another tweeter who pointed out that nothing could excuse what the guilty party had done.
She also criticised plans for specially-trained judges to sit in child sex abuse cases, saying they would be "indoctrinated" and asking why the same had not been done for IRA terrorists.
The comments by Colover and the judge have been widely criticised, including by the Crown Prosecution Service and children's charities.
Alison Worsley, deputy director of strategy at Barnardo's, said: "Children can never truly consent to their own abuse. It is plain wrong to imply in any way that the experiences of sexually exploited children are something they bring on themselves.
Wilson himself is to have his sentence reviewed after Attorney General agreed to consider whether it was "unduly lenient".