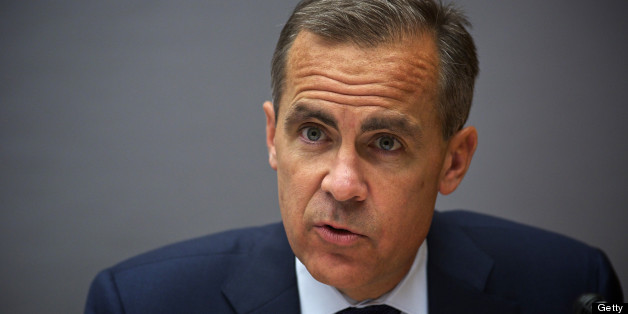 Getty
The Bank of England will not raise interest rates until unemployment falls below 7%, new governor Mark Carney has said.
The unemployment change would require an extra 750,000 jobs to be created, Carney said as he delivered the Bank's monthly inflation report.
The Bank decided on unemployment as its target as the "best indicator of the condition of the economy" in which the Bank would consider withdrawing its quantitative easing programme.
Carney said a "renewed recovery is now under way" as he revealed that the Bank predicted 0.6% growth in the third quarter of 2013. He warned that the UK's economic recovery had not approached a self-sustaining "escape velocity" yet, saying it was "beginning to approach" a "historical average".
The Bank lifted its growth forecasts for the UK to grow 1.4% in 2013 and 2.5% in 2014, up from earlier predictions of 1.2% and 1.7%.
The Bank also downgraded inflation forecasts, predicting that the rate will not rise above 3% this year and will remain around 2.9% "in the near term".
Given the Bank predicts unemployment to remain above 7% until 2016, this means chancellor George Osborne can plan for historic low interest rates of 0.5% beyond the next general election.
Carney however warned that the UK was experiencing its "slowest recovery in output on record".