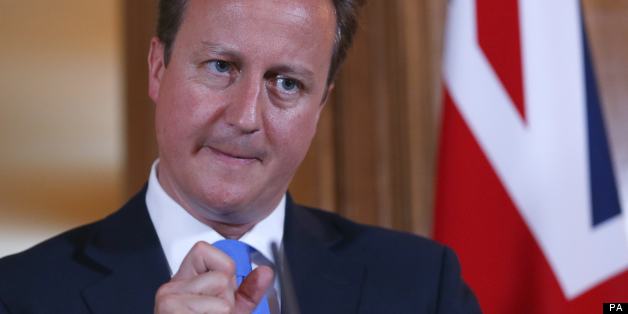 PA
UPDATE: Spanish prime minister Mariano Rajoy has offered to reduce controls at the Gibraltar border following a "constructive" phone call with David Cameron today , Downing Street said.
Spanish prime minister Mariano Rajoy has said he is committed to reducing controls at the border with Gibraltar in a "constructive" 15-minute phone call with David Cameron.
The Prime Minister insisted that the UK's position on the Rock's sovereignty would not change as the pair discussed ways to ease the current tensions over the territory.
A No 10 source said the Prime Minister told Mr Rajoy he did not want the row to "damage our bilateral relationship" and Foreign Secretary William Hague will lead further talks aimed at calming the situation.
David Cameron has spoken to Spanish counterpart Mariano Rajoy in an effort to resolve the tensions over Gibraltar.
The Prime Minister's intervention in a phone call followed a formal protest by Britain's ambassador to Spain over "disproportionate" checks at the border with the Rock.
In his meeting with Spanish foreign secretary Gonzalo de Benito, ambassador Giles Paxman also sought an official explanation for Spanish threats to levy a charge on vehicles crossing the border and to close airspace.
A Foreign Office spokesman said: "Giles Paxman visited the Spanish secretary of state (for foreign affairs), Gonzalo de Benito, to formally protest at the disproportionate border checks at the weekend and to seek an explanation of foreign minister (Jose) Garcia-Margallo's comments that he intends to target Gibraltar with future punitive measures.
"The ambassador reiterated that the UK would stand shoulder to shoulder with Gibraltar in face of threats from Spain."
Mr Cameron last spoke to Mr Rajoy about the situation in June, before the latest deterioration in relations.