A sailor made sure to rescue his beloved pet dog from their sinking yacht – before returning to save his wife.
Graham and Sheryl Anley were on a three-month sailing trip, accompanied by their nine-year-old Jack Russell Rosie, when they hit a reef off the coast of South Africa on 4 August, The Zimbabwe Times reported.
As the vessel began sinking, Graham gathered Rosie – who was wearing her own specially-made dog lifejacket - into his arms and swam ashore with her.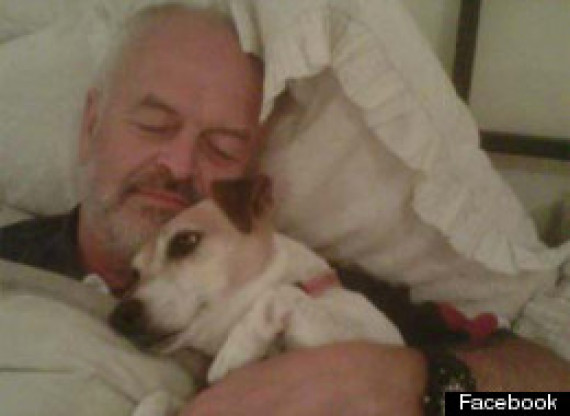 Graham Anley shares a cuddle with nine-year-old Rosie
Once the hound had been safely deposited on dry ground, he returned to fetch his wife, whose safety line had become snagged on the yacht's steering gear.
"As the incident happened, Graham sent a Mayday radio distress call and activated the EPIRB (Global Positioning Distress beacon) but they were immediately forced to abandon ship, explained Georff McGregor, of the National Sea Rescue Institute (NSRI).
"He first swam Rosie ashore safety before returning for his wife," he added.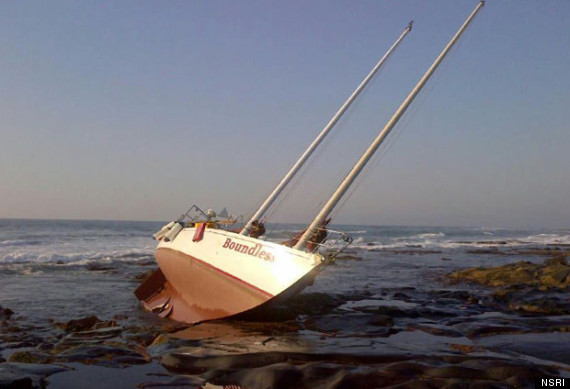 Run aground: The couple's yacht hit a reef off the coast of South Africa
One everyone was ashore, Anley raised the alarm and the trio were airlifted to a nearby sea rescue base.
Anley, who is himself a volunteer with the NSRI, told South Africa's News24 it was "humbling to have the shoe on the other foot and need rescuing".
As Gawker observes, Anley's decision "will likely put him in the Dog House for some time."