Photographs have emerged of the two brothers strangled to death by an escaped python, which reveal them playing inside a snake enclosure.
Connor and Noah Barthe were found dead in an apartment in New Brunswick, Canada on Monday morning.
Preliminary autopsy results say the boys, aged four and six, died from asphyxiation.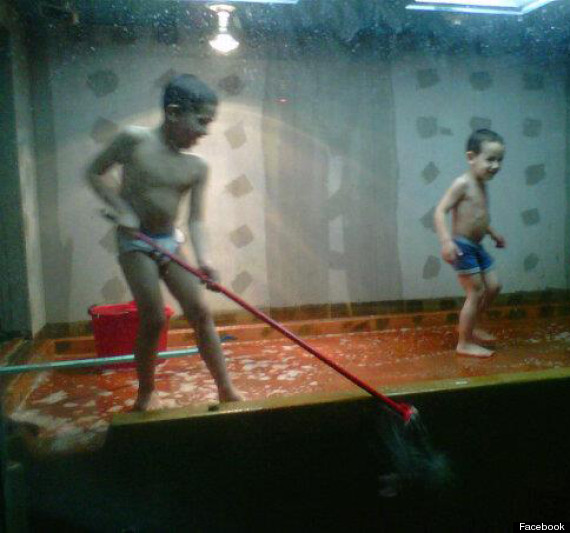 Connor and Noah Barthe are pictured playing inside a snake enclosure
Pictures of the little boys happily scrubbing a glass enclosure – identified by their mother Mandy Trecartin as an anaconda habitat – are among hundreds on her Facebook page, as are several which show her handling snakes.
It is not clear whether the enclosure is the one which held the python responsible for their deaths.
It had initially been reported the snake had escaped from a pet shop beneath the apartment where the brothers were sleeping.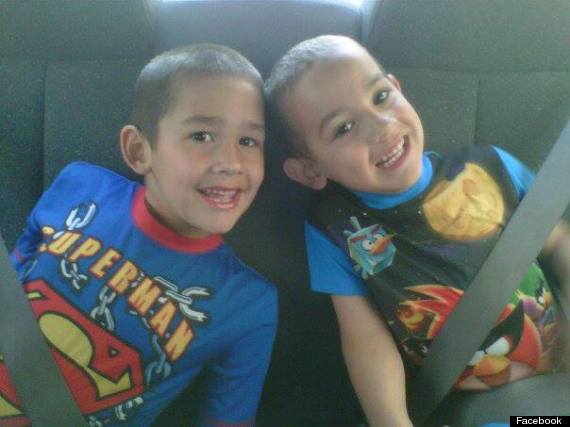 The brothers are believed to have been strangled in their sleep by an African rock python
But on Tuesday it emerged the 45kg African rock python had escaped its cage in a second floor apartment through a ventilation shaft, and had fallen into the room.
The snake has been destroyed by a veterinarian and is being examined for clues as to what may have prompted it to kill the boys, the Royal Canadian Mounted Police (RCMP) said.
It has emerged the boys, who were sleeping over at a friend's house, had been taken to a farm earlier the previous day and had petted animals including llamas, goats, horses, dogs and cats.
Paul Goulet, told the Canada Press snakes do not recognise humans as a source of food, but if the children had smelled of animals, it could explain the attack.
Goulet, who is founder and co-owner of Little Ray's Reptile Zoo in Ottowa, added: "If a snaked sees an animal moving, giving off heat and smells like a goat, what it is? It's a goat.
"This is the reasonable explanation of how this has happened, that they had been playing with farm animals, they did smell like their prey items and the snake sadly enough mistook them as a food item when they weren't."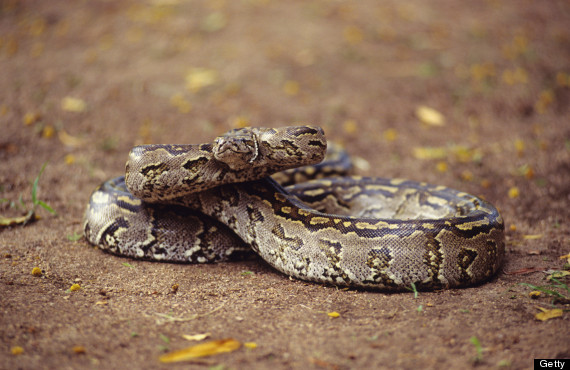 The rock python is Africa's largest snake and is non-venomous (file picture)
"The preliminary investigation has determined that the two boys were strangled by the snake," RCMP Constable Julie Rogers-Marsh told the Associated Press on Monday.
"It's very, very unusual and very tragic and difficult for everyone involved," she added.
Family friend Melissa Ellis told The Toronto Star: "There are no words to say that could sum up the joy and love they brought us all.
"They were loved by every hand that touched them and the heavens said it today as even the angels were crying," she said, referring to the rain which fell on Monday.