The director of 'Alan Partridge: Alpha Papa' has revealed the enormous amount of pressure Steve Coogan put himself under to get his alter ego's big screen debut just right.
Declan Lowney explained to HuffPostUK how, "After the first couple of weeks, Steve wasn't happy with what we were getting. So he started writing in the evenings for the next morning's filming, and actors were turning up with new pages because they'd made the scenes twice as long.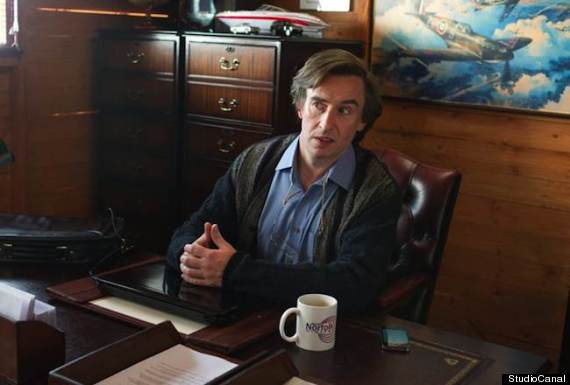 Steve Coogan admitted the pressure he was under to give Alan Partridge a convincing transformation to the big screen
Coogan told Lowney of his fears that he wouldn't be able to keep up such a work rate for the entire shoot, writing at night and performing in the day.
But, in a revealing aside to Lowney, Coogan added, "But I do know this has to be good. If it isn't good, I'll be crucified. This has to be good."
"I started to realise the weight of it," reflects Lowney, now the film is safely in the can and on the screen, "how important for the Partridge fans that this is brilliant."
And Lowney's done a sterling job of keeping all that we love/cringe about the versatile broadcaster intact, within the much larger framework of a siege story, set in the unlikely environs of North Norfolk Digital.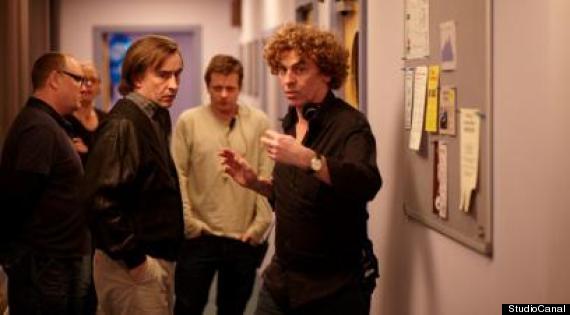 Declan Lowney reveals directing the film involved 'unlearning' lots of things he'd learnt before
Lowney, a veteran of TV comedy with classics like 'Father Ted', 'Little Britain' 'Moone Boy', admits he had to change his style to please Partridge creators Coogan and Armando Iannucci.
"They don't like it neat," he explains. "They call it the Partridge messiness. So you have to unlearn some things you've spent years learning.
"We shot the first scenes methodically, and Armando was watching the rushes from America. He sent a note, saying it looked too rigid.
"As a director you want to make things look nice, but they want it to look more like the real world than that.
"So we shot every other scene differently. The actors are coming in and out of focus, it's all a bit jagged, but it's exactly the world of Partridge. Suddenly, it feels alive, more visceral, more engaged."
So is he going to make all his films like that now? "No!" he shouts. "But it forces you out of your box.
REVIEW: Alan Partridge Survives Flight To The Big Screen
"Like much of comedy these days, it's not really directed. A writer writes a gag, and then the director tries not to get in the way.
"So my ego is trumped by the need to get it right. There's no point standing on the red carpet at Leicester Square if noone's laughing."
'Alan Partridge: Alpha Papa' is in UK cinemas now. Watch the trailer below...