"We appreciate Cesc is a contracted player at Barça and completely respect everything Cesc has said today," a Manchester United spokesperson said on Thursday. On the same day the club's new Instagram account used the words "one more sleep", it was fitting the post-Sir Alex Ferguson United should offer another soundbite which would have made the great Scot cringe.
Irrespective of their previous campaign's successes, United have experienced some stressful summers in recent times, from signing Michael Owen to spending £7 million on a vagrant. This year, they are still yet to reinforce their title-winning squad.
Manchester City, meanwhile, have brought in four quality players, Chelsea have José Mourinho back and have sent their vultures to circle Old Trafford in a bid to pluck Wayne Rooney from the champions.
Sunday allows David Moyes some respite and the chance to lift some silverware, however unimportant it may be. The Community Shield's significance has dwindled over the past 10 years with the rare exception, but the match against Wigan Athletic is a pivotal test for United's new manager. Victory may be regarded as the norm, but defeat could forebode disaster.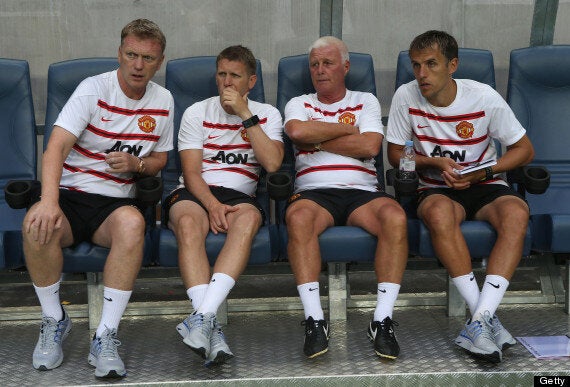 Moyes, Steve Round, Jimmy Lumsden and Phil Neville watch United against AIK
Moyes' reign begins unenviably. Swansea City next Saturday is one of the most testing away fixtures in the Barclays Premier League, before United face Chelsea, Liverpool and Manchester City in their opening six games.
Earlier this week, Moyes admitted the transition from Everton to United "has been difficult". Cynics will note he struggled to attract players to Goodison Park without a budget and now he is struggling to attracts players to United with a budget. Aside from a few coaches in world football, whoever replaced Ferguson meant United's clout in the transfer market would subside, but the club went about their Fàbregas pursuit in such a public and pretentious manner it has disastrously backfired.
The concern revolves around Wayne Rooney. Few fans will care to admit it, but Ferguson's blasé statement about the striker ostensibly requesting a transfer in May damaged United's summer preparations. Rooney has privately denied his former manager's comments but Ferguson, on a tidal wave of nostalgia, launched one last barb at a player he has never fully forgiven for wanting to leave the club in October 2010. He and the majority of United fans savoured it, but in the long-term it has hindered them.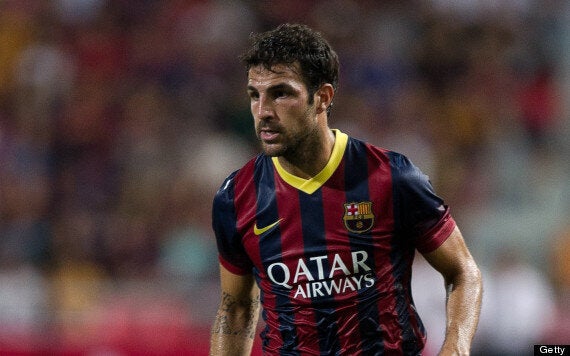 Fàbregas says he is staying at Barcelona
United continue to stave off the Chelsea vultures, partly because they have not strengthened their own squad yet. From a PR perspective, selling Rooney without bolstering the attack seems disastrous, even if United have a more mobile, younger and popular replacement in Shinji Kagawa. It is elsewhere, such as the midfield, where Moyes needs to strengthen his new squad urgently.
Some look on the bright side through red-tinted lenses. The MUTV commentators and umpteen club ambassadors essentially spout what the sussed supporters don't want to hear: how the current squad is good as it is and won the title in April last season.
Such blinkered black-and-white perceptions distort the glaring reality at United. Five key members over the past seven years - Rio Ferdinand, Nemanja Vidić, Patrice Evra, Michael Carrick and Ryan Giggs - are out of contract at the end of the campaign. Some will stay and some will go. Robin van Persie is now 30, the squad's three wingers experienced woeful seasons in 2012-13 and Owen Hargreaves remains the last central midfielder to arrive, all the way back in 2007. Against this backdrop, United's rivals have strengthened.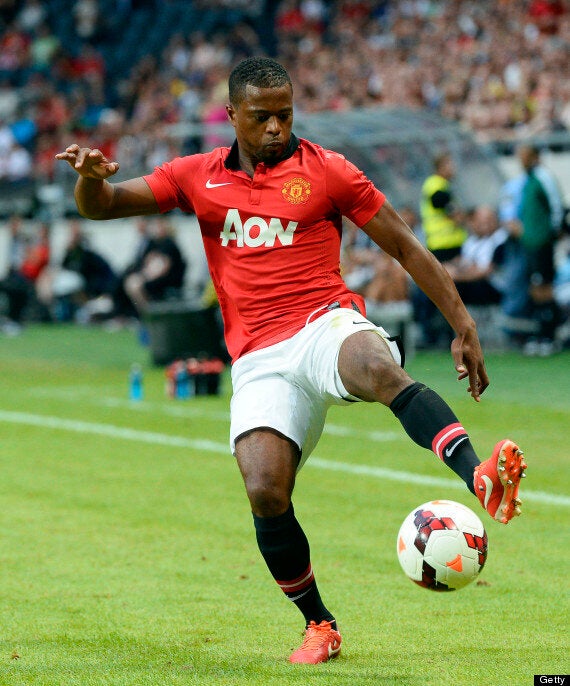 Evra is out of contract at the end of the season
In light of the Fàbregas failure and wantaway Wayne's latest injury, United can at least concentrate on the football. Pre-season has been mixed, but it is inconsequential, and youngsters Wilfried Zaha, Adnan Januzaj and Jesse Lingard at least performed encouragingly. Moyes will be grateful for the escapism of a matchday, and managing a team at Wembley as the favourites, a luxury he didn't have on three occasions as Everton manager.
Wigan are the first team outside of the top flight to contest a Community Shield match since West Ham faced Liverpool in 1980. Commendably, Owen Coyle has retained the bulk of Roberto Martínez's crowd-pleasing squad which defeated Manchester City in this year's FA Cup final.
Crowns in the jewel Shaun Maloney and, particularly, James McCarthy, are still Latics, for now. Grant Holt and James McClean have dropped down from the Premier League to aid promotion chances and the only major loss is the gamely and unselfish Arouna Koné, who has joined Martínez at Everton.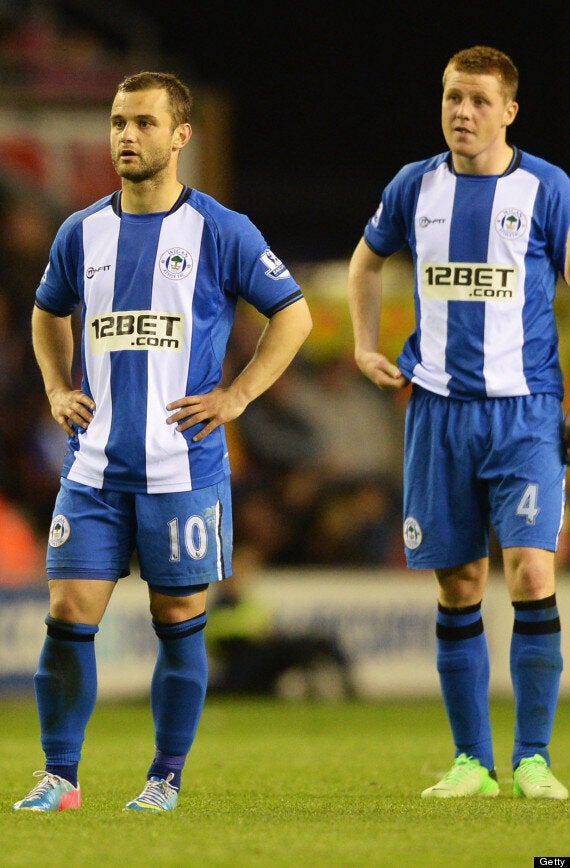 Maloney and McCarthy were outstanding in Wigan's cup run
The match is of little consequence to Coyle. United have sold 40,000 tickets as several Reds travel down to express their support for Moyes, whereas Wigan would prefer to play their second Championship game of the new season.
For Coyle, pressure is non-existent. For his compatriot, it has only just begun.