Steve Coogan's alter ego Alan Partridge has taken to the big screen this week, but it's a very different Coogan on display in the first trailer for drama 'Philomena'.
Coogan plays unlikely friends with Dame Judi Dench in 'Philomena' - a funny and shocking drama true story about a woman's search for her lost son.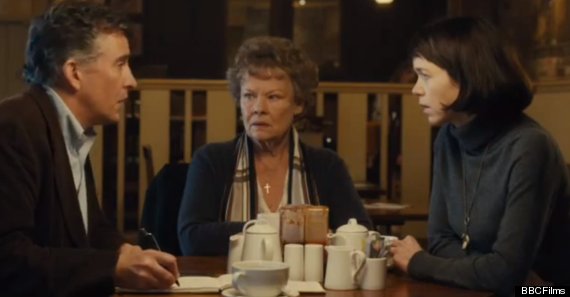 Steve Coogan, Dame Judi Dench and Anna Maxwell Martin in 'Philomena'
Stephen Frears directs the dramas, which tells the story of Irish teenager Philomena, sent to a convent in 1952 after falling pregnant, with her baby sent away for adoption to America.
Philomena later encountered journalist Martin Sixsmith (played by Coogan in the film), who became intrigued by her story and helped her travel to America to seek out her lost son.
Sixsmith's book 'The Lost Child Of Philomena Lee' was published in 2009. It acted as a catalyst for thousands of adopted Irish children and their 'shamed' mothers to come forward to tell their stories. Many are still searching for their lost families.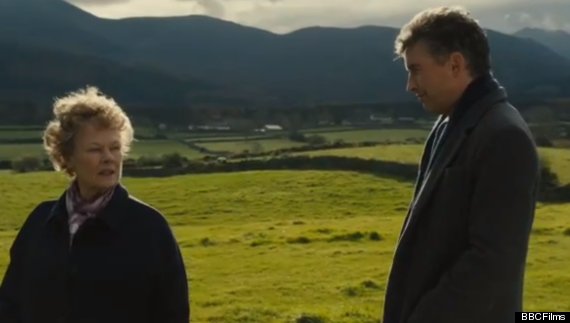 Steve Coogan with Judi Dench in 'Philomena'
Anna Maxwell Martin (Bleak House, South Riding) plays Philomena's daughter, Jane. Coogan also penned the drama.
'Philomena' is in UK cinemas from 1 November 2013.