Chris Bryant was already reeling from a car-crash interview on the Today programme when he stepped up to make his big speech on immigration.
So he could have done without opening proceedings with a cringeworthy quip about a 'pregnant' woman.
Bryant retreats from Tesco attack in awkward Today interview
Read the speech he eventually gave
The shadow immigration minister's tale of wrongly thinking the receptionist at a restaurant was pregnant didn't seem to have them rolling in the aisles.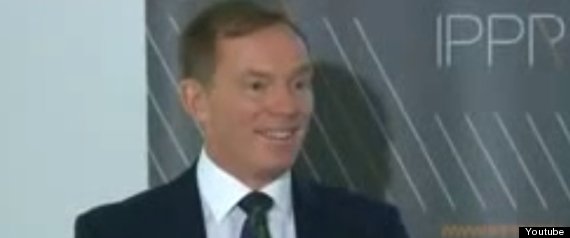 The moment the joke was delivered
The Labour man went on to deliver his speech, which was hastily rewritten after Tesco and Next responded angrily to his criticism over their use of migrant worker.