Erika Kacicova detectives have appealed directly to the 13-year-old in a bid to make contact - and have revealed that an arrested man is known to her.
The teenager went missing last Monday but Detective Inspector Helen Tate, of South Yorkshire Police, said she believes she is still alive.
Today, a 37-year-old man was arrested on suspicion of child abduction following Erika's disappearance.
He was arrested in Bradford, West Yorkshire, and taken to Sheffield to be interviewed by officers from the South Yorkshire force.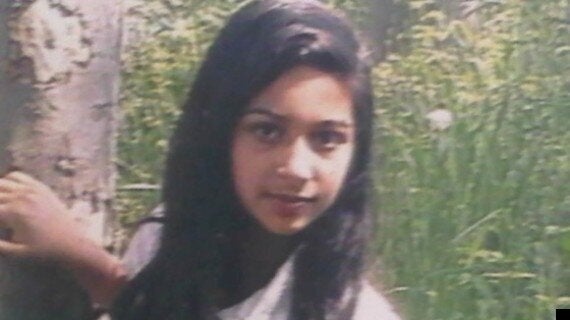 Erika Kacicova was last seen at around 4pm on Monday
The officer said she believes the man has been in contact with Erika, of Poole Road in Darnall, Sheffield, during the last 96 hours.
Saying that the investigation was the most important facing the force, Ms Tate said: "Erika, if you are listening to this, please get in touch with us. Let us know you are safe."
The officer thanked members of the public for their help. Police have released a new image of the youngster
She said: "The information we have is starting to knit together and I feel we are closing in.
"The arrest is most certainly a man that is known to Erika and I feel has had some contact with Erika over the last 48-96 hours."
The youngster, who is of Slovakian descent, went missing once before but not for such a long time, Ms Tate said, adding that her parents and younger brother and sister are distraught over her absence.
The officer said there was nothing to suggest a street grooming gang had targeted Erika, who was last seen wearing dark blue jeans, a denim short-sleeved top and a pink Adidas zip-up hoodie with yellow stripes down the sleeves.
Police were searching a number of addresses in Bradford today.
"That is a primary focus, but again I am keeping my options open," said the detective.
Kelly Mills, a support worker from Erika's school, Parkwood Academy, described her as a "joy" and urged her to get in touch with police.
She said: "Everybody at school is really really worried about you. "We only want to know you are safe. You are not in any trouble."
Police have released another man from Bradford, a 22-year-old arrested on suspicion of her abduction, on bail.
Popular in the Community