Steve Carell and Toni Collette, who had such a hit with 'Little Miss Sunshine', are teaming up again for summer comedy 'The Way, Way Back' - and HuffPostUK can offer its readers a special chance to see the film before anyone else, for free, at a Picturehouse Cinema near you.
'The Way, Way Back' is the funny and poignant coming of age story of 14-year-old Duncan's (Liam James) summer vacation with his mother, Pam (Toni Collette), her overbearing boyfriend, Trent (Steve Carell), and his daughter, Steph (Zoe Levin).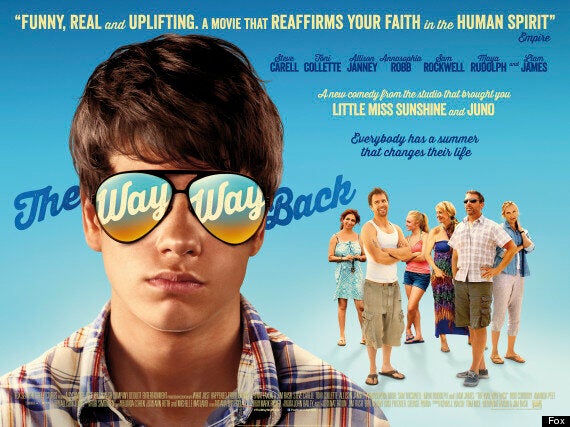 Having a rough time fitting in, Duncan finds an unexpected friend in Owen (Sam Rockwell), the carefree manager of the Water Wizz water park. Through his friendship with Owen, Duncan slowly opens up and begins to finally find his place in the world - all during a summer that will change his life.
'The Way, Way Back' is directed by Oscar-winning writers Jim Rash and Nat Faxon, the talents behind 'The Descendants'.
For your chance to see a special preview on Sunday 25 August simply click on this link to get claim your tickets.
©2013 Twentieth Century Fox
'The Way, Way Back' is in UK cinemas from Wednesday 28 August. Watch the trailer below...
Tickets are subject to availability and will be allocated on a first come, first served basis via www.showfilmfirst.com. Each reader may claim up to two tickets. Readers who successfully book tickets must present this page with the ticket and have ID available if required. No photocopies of the page will be accepted. The tickets are not for resale. No cash alternative. No late admittance. The cinema reserves the right to refuse admission. In the event of a dispute, the cinema manager's decision is final. For full terms and conditions visit: www.showfilmfirst.com
Related