Two British girls accused of trafficking around £1.5m of cocaine out of Peru could be facing 25 years in prison if they are convicted.
Michaella McCollum Connolly, 20, from Belfast, was arrested in Lima on Tuesday along with Briton Melissa Reid, 19, from Scotland, while trying to board a flight to Madrid.
The National Police of Peru said they found more than 24lb of cocaine hidden in food in the luggage of the two women.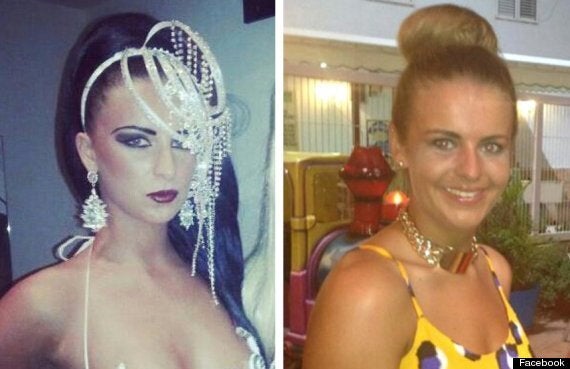 Nightclub hostess Michaella McCollum Connolly (left) and Melissa Reid
Nightclub hostess Connolly had sparked a massive online campaign after her family reported her as having gone missing from the holiday island of Ibiza.
The pair are now being held separately in a prison near Lima, which has been described as "hell on earth".
A guard told The Mirror they were "terrified and emotional", adding: "Ever since they arrived both have refused to eat or drink. They have starved themselves while saying they are innocent.
"We take drug smuggling very seriously here in Peru and foreigners are treated just like anybody else.
"One of them has said her cell is like being in hell but if they are found guilty they will see what hell is really like."
According to The Sun, the jail is notorious for sex attacks.
A source told the newspaper if the girls are found guilty they will spend between 15 and 25 years behind bars.
Connolly, a photography student, holds an Irish passport and had gone to San Antonio in Ibiza in June on a working holiday.
She was looking for work as a dancer and nightclub hostess.
Her family said she usually phoned home every two to three days and they became concerned when she had fallen out of contact.
Reid's family is reported to be in shock after learning about her arrest.
Her father William, 66, spoke to the Sunday Mail from their family home near Lenzie, East Dunbartonshire. He said: "We don't know anything, we haven't been told anything.
"We don't have any new information. We are not in a position to elaborate.
"We're in the position where we are just trying to come to terms with it."
He told the paper it was "too early" to say whether any of the family would travel to Peru.