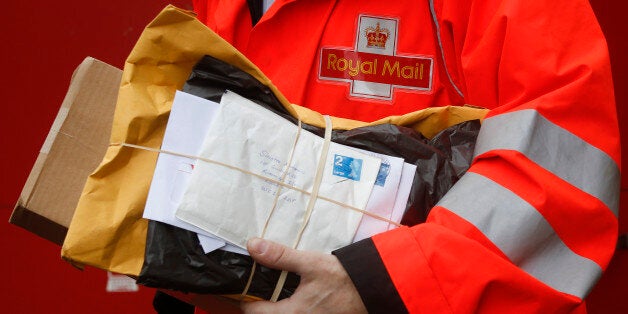 Thousands of Post Office branch managers could snub the coalition's Royal Mail privatisation after union leaders urged them "not to touch" material advertising the sell-off.
The National Federation of SubPostmasters, representing Royal Mail staff running thousands of local Post Office branches, called on its members to deliver a massive snub to the government's plans by refusing to put up material explaining to the public how they could buy shares in Royal Mail.
General secretary George Thomson said: "The Government's failed its pledge to make post offices the 'front office for government'. We are more dependent than ever on Royal Mail services."
"I am surprised and angered by Post Office Ltd's request for subpostmasters to act against their own interests by encouraging the public to back the sale by buying shares.
"I know how tough our members are finding it to keep their Post Offices open due to cuts in their pay and the withdrawal of key services, and the payment which Post Office Ltd will offer for stocking these materials may be appeal ing. However, I am confident members will support our call not to stock the share prospectus."
A Post Office spokeswoman said: "This is a matter for government and no decisions have been made yet [over stocking the prospectuses and materials]."
Related