A 16-year-old boy who was killed in a knife attack has been described as a "splendid young man" by his headteacher.
The teenager, named locally as Ajmol Alom, was attacked in Spey Street, Poplar, east London, at around 9.50pm on Monday.
Chris Dunne, headteacher at Langdon Park School, said Ajmol was a star pupil awaiting his GCSE results and had a "very bright academic future ahead of him".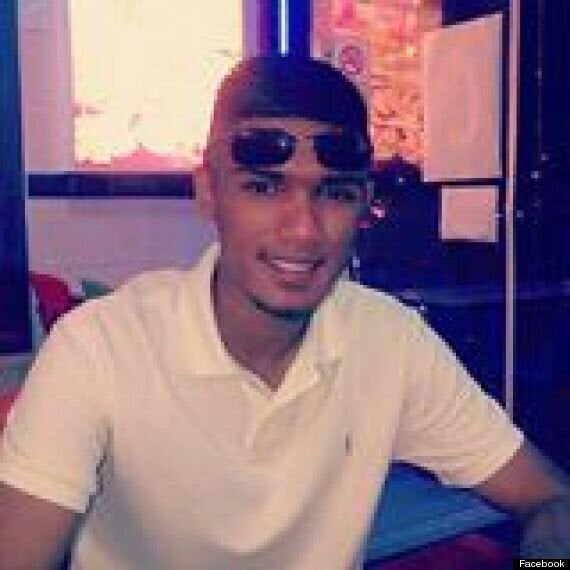 Ajmol Alom was stabbed to death on Monday
"He was a very, very splendid young man," he said. "Hardworking, industrious, but also a very caring and thoughtful young man. He was very able in all areas, but that didn't mean he didn't work incredibly hard.
"He came to all the revision classes, he worked flat-out," Mr Dunne continued. "The exam results will come out next Thursday and he will have very good results."
A second teenager is being treated in hospital for injuries to his face following the knife attack.
A 19-year-old man was arrested on suspicion of murder on Tuesday and is being questioned by detectives.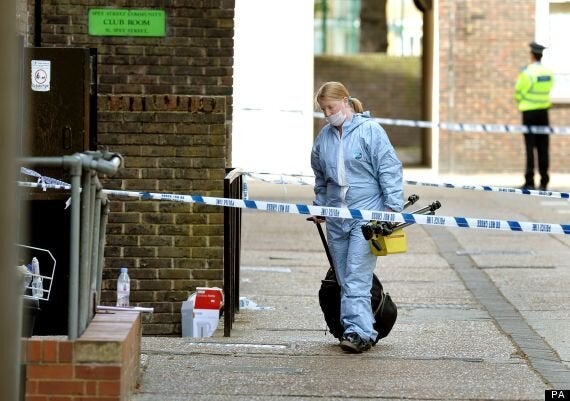 The crime scene was cordoned off with police tape, while officers stood guard at the various paths and alleyways leading to the part of the estate that the attack took place.
A man who said Ajmol's father was his cousin said he believed the teenager was predicted to get an A* in his maths GCSE.
"He was hanging around with the wrong crowd," he said.
"He was really quiet, he was into sports. He was really into boxing and got a medal for it."
The man, who did not want to be named, said Ajmol lived on the Teviot Estate, where the attack took place, with his parents, two brothers and one sister.
He added: "I heard they were after another boy but they got the wrong person."
Mr Dunne added that Ajmol was planning to take A-levels before going on to a "very good university" where he had spoken of studying medicine.
He said the teenager had recently taken part in a conflict resolution project with other young people from Northern Ireland, in which he was "hugely active".
Former mayor of Tower Hamlets Doros Ullah said he visited the murder scene after hearing what had happened.
"The chap that got killed was a very good boy," he said.
"He used to pray five times a day. He was not someone who had been involved in any trouble in the past."
Mr Ullah said he had been told the teenager was the victim of mistaken identity.
He added: "He was outside with some man who, we understand, had been in some trouble in the past, and three boys that came around were looking for him, so he was in the wrong place at the wrong time and became the victim."
The boy's family are "completely devastated", he said.
Mr Ullah, who was mayor from 2005 to 2006 and is also a former councillor, said the estate is blighted by anti-social behaviour but he believed the problem is not as bad as it was 10 years ago.