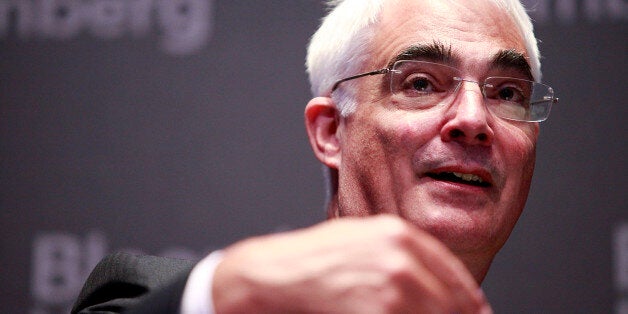 Ed Miliband must "bring back the grown-ups" to strengthen his team and his message, an influential former MP said on Tuesday.
Chris Mullin, a former Foreign Office minister under Tony Blair, suggested a return for former Defence Secretary Alan Johnson and former Chancellor Alistair Darling, who he called a "very credible witness on the economy."
"I think Ed Miliband could get enough support if he mobilised it effectively," he told the BBC's World At One.
"Personally I'd bring back some of the grown-ups. Alistair Darling, who was a very good Chancellor, and still is a very credible witness on the economy. And someone like Alan Johnson is an immensely credible figure and perhaps more use can be made of him."
Senior Labour figures have voiced concern over the apparent summer silence from party heavyweights, allowing government minister and positive economic to dominate August headlines, with some even suggesting a shadow front bench reshuffle could be imminent.
Mullin said he found the inertia frustrating, but did not agree there was a crisis in the ranks. "I don't worry too much because small stories that otherwise wouldn't catch the public eye take off.
"Without doubt they have a big hill to climb, with the economy back in growth, and a so-called economic miracle. Which is not an economic miracle, so it's not that difficult to counter."
He echoed the concern voiced by the shadow Health Secretary Andy Burnham last weekend that the party needed to "shout louder".
"They have to get a clear line on the economy, the economy is the clear issue. I would say we are not doing that. We have got to counter, and should have been doing for a long time, the vast lie that has become embedded in the public conscious that our economic problems are primarily caused by the last government.
"To paraphrase Bill Clinton, it was the bankers, stupid and the only thing the Labour government should take responsibility for is not regulating them enough. Throughout the Tories were in favour of less regulation, not more."
Mullin was clear what the other Labour target for attack should be. "I think there should be a relentless focus on Mr Lynton Crosby. All this poison on immigrants and skivers versus strivers is coming from him and it demeans British politics. In my view, he needs to be run out of town."
"What voters need to hear is some real clarity about what Labour stands for, what Labour believes, how Labour now would be different from how Labour has been before. And that needs to be set out with absolute clarity in a language that people understand," she told BBC Radio 4's The World Tonight.
"We're slightly lurching from one announcement to the next, or complete silence. The statement today followed quite a deafening silence in the couple of weeks before that, so we need some consistent, clear messaging that is applied with some conviction and over a period of time."
Popular in the Community