A US teenager with less than six months to live has been denied a life-saving heart transplant because of low grades and previous trouble with police, his family have said.
Fifteen-year-old Anthony Stokes has been told by doctors he does not qualify for a new organ due to a "history of non-compliance",broadcaster WSBTV reported.
His mother, Melencia Hamilton, says the procedure is the only thing that will cure his enlarged heart condition.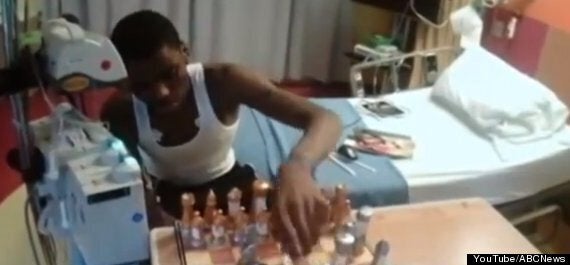 Anthony Stokes filmed in hospital
She said: "They said they don't have any evidence that he would take his medicine or that he would go to his follow-ups"
"We are continuing to work with this family and looking at all options regarding this patient's health care. We follow very specific criteria in determining eligibility for a transplant of any kind."
Anthony's case has been taken up by civil rights groups who say the decision amounts to a death sentence.
"There was nothing specific in that decision. Just non-compliance."