Video footage has emerged of the moments after two young women were arrested in Peru on suspicion of drug trafficking.
Melissa Reid, 19, from Scotland, and Michaella McCollum Connolly, 20, who had been living in Belfast but has an Irish passport, were arrested in Lima a week ago while trying to board a flight to Madrid.
The National Police of Peru said they found more than 24lb of cocaine - thought to be worth around £1.5 million (1.7 million euros) - hidden in food in the luggage of the two women. Nightclub hostess Michaella McCollum Connolly (left) and Melissa Reid at Lima Airport Some of the cocaine seized by police at the airport
In the online video, Reid is questioned by a police interviewer and is heard to say: "I was forced to take these bags in my luggage."
When asked if she knew they contained drugs, the 19-year-old from Lenzie in East Dunbartonshire, said: "I did not know that."
Major Manuel Siclla, who is heading the investigation, told The Sun: "They have admitted it informally to me and officers at the airport who arrested them. They are OK but are obviously worried about their families and what the future holds for them."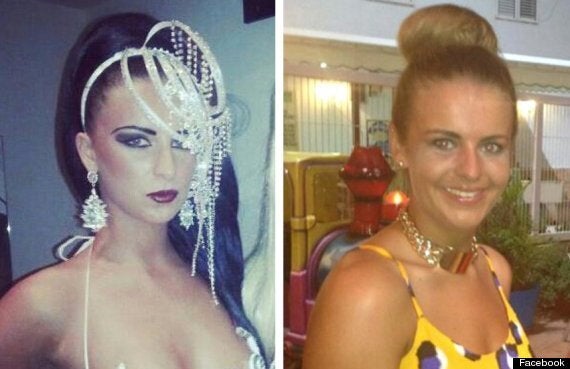 Connolly and Reid were arrested as they tried to leave Lima Airport
Reid and McCollum Connolly both left home for separate holidays in Ibiza earlier this summer.
Nightclub hostess Connolly had sparked a massive online campaign after her family reported her as having gone missing from the holiday island of Ibiza. Food bags 'hid more than 24lb of cocaine'