Imagine, if you will, that you ordered a wedding cake that looks like three tyres (bear with us here).
A woman called Celia did just that. She was expecting it to turn out like this: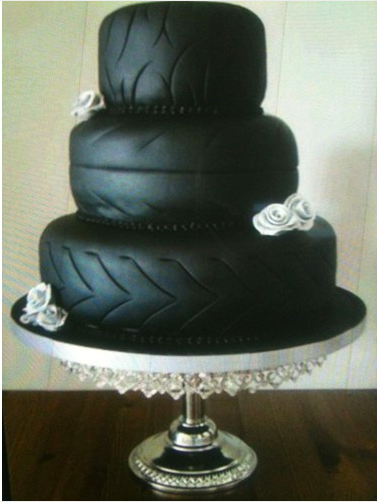 When actually, it turned out like this: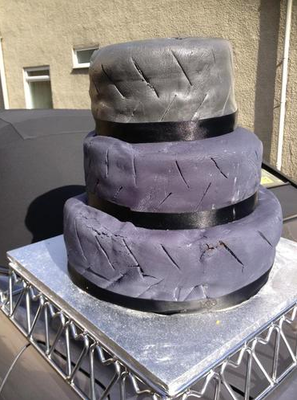 As a result, Celia put her wedding cake up for auction on eBay, writing: "A few defects due to maker being unskilled. Uncut, along with large amount of awful cupcakes for free. No topper or decoration. Unusual design. Very heavy."
"Please note this cake will be inedible, therefore I do not take any personal responsibility if any part is eaten by the buyer," she added in a later note.
Unfortunately, Celia has now ended the item's listing - possibly due to the health and safety concerns raised by a cakemaker and fellow eBayer on the site. In response to her points, Celia wrote:
"It has been advertised purely as a joke and I'm not expecting anyone to buy it. The cake was made for our wedding...and this is what was waiting for us at our reception. We have things in motion to prevent this person ever making a cake again and upsetting, or trying to rip off other unsuspecting customers. I have amended the advert and added a disclaimer, however I do not expect it to sell!"
Well, we do hope Celia puts the listing back up. Because we know a Formula One driver who's getting married soon* and that cake would be just perfect.
Related