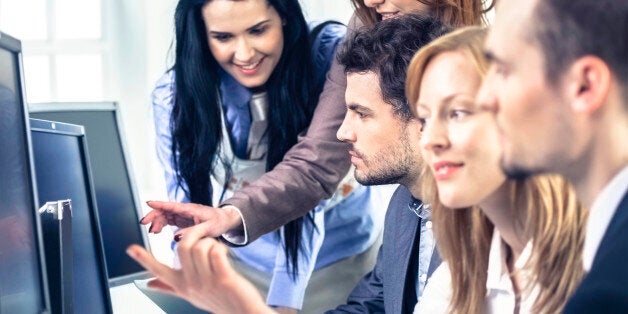 Students collecting their A-level results should consider vocational training instead of going to university, business leaders have said.
The North East Chamber of Commerce (NECC), which represents over 4,000 businesses, also called for greater collaboration between businesses and education centres to combat the "long-standing problem" of youth unemployment.
Helen Hayes, policy adviser to the NECC, said: "Congratulations to everyone receiving A-Level results. Hopefully the hard work throughout the year has been rewarded with good grades.
"As young people assess their next move, it is important that vocational pathways such as apprenticeships are considered as they offer an increasingly attractive option to those seeking an alternative to university."
She added: "It is vital that people coming out of full time education are equipped with the right skills to integrate into the regional workforce.
"Businesses create jobs and most want to work with young people to train and employ them.
"There are great initiatives across the North East which link education and business to give young people the best preparation to enter the workforce."
Hayes also cited "an increasing appetite from schools, colleges and universities to engage with the business community" as an encouraging sign for the prospects of young people in the region.
"We need to strengthen these relationships if we are to make a real difference - with emphasis on the qualities that future employers will be looking for to shape their workforces."
Popular in the Community