New footage and images of the two women held over a suspected £1.5m drug trafficking bust in Peru have emerged.
Michaella McCollum Connolly, 20, and Melissa Reid, 19, are seen giggling and eating doughnuts at the headquarters of Peru's anti-drugs squad, where they are being held.
The pair, who deny drug trafficking allegations, were arrested while trying to board a flight from Lima to Spain last week. They are expected to appear before prosecutors in the Peruvian capital on Wednesday, where they will be formally charged.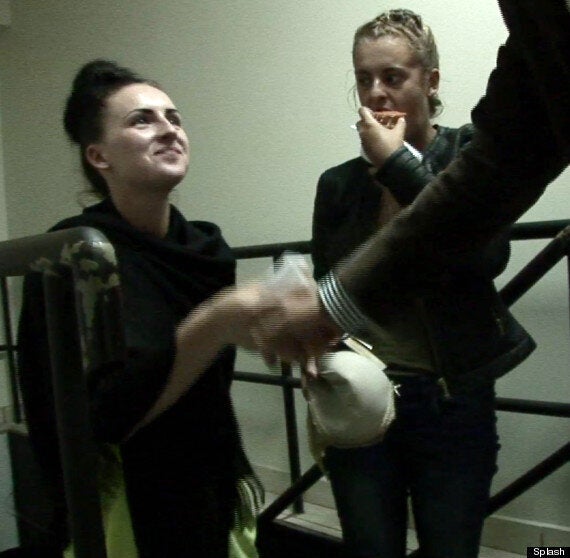 Nightclub hostess Michaella McCollum Connolly (left) and Melissa Reid
The women claim they were forced to carry the bags and were unaware they contained narcotics.
In an interview with the Daily Mirror from their police holding cell in Lima, the women claimed to have been coerced into carrying the drugs by members of a violent drug gang who put loaded guns to their heads.
Reid insisted: "We were given no option. If we didn't do as we were told, we would be dead. We were not smuggling for money, we were smuggling for our lives.
"We have no doubt they would have killed us both without hesitation if we didn't do as we were told."
"We both had loaded guns put to our heads. They were more than prepared to use them. If we didn't do it, we were told we would die."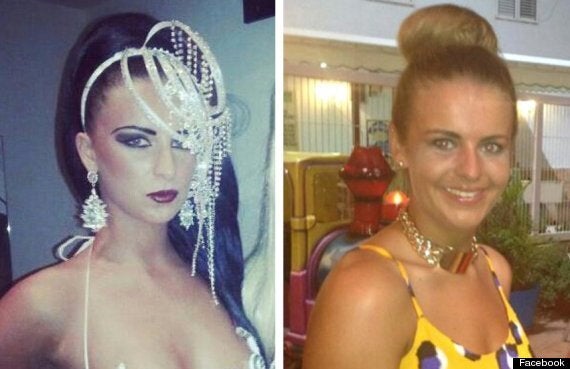 Connolly (left) and Reid say they were forced to carry the bags and were unaware they contained drugs
Reid said the men had information on their families, who would be threatened if they failed to follow the gang's orders. She also revealed that the first time the women met was after being kidnapped and taken to the drug cartel's safe house in Majorca.
Reid and Connolly could be held pre-charge for up to 30 days and then could spend up to three years in prison before a trial.
If convicted, they could face lengthy sentences in an overcrowded Peruvian prison where they will have to pay for everything, including food and bedding. McCollum Connolly (left) and Reid at Lima Airport Some of the cocaine seized by police at the airport
Popular in the Community