Indian sailors are feared dead after a submarine caught fire and sank in a dockyard in Mumbai, it has been reported.
Defence Minister AK Antony told the BBC he felt "sad about those navy personnel who lost their lives".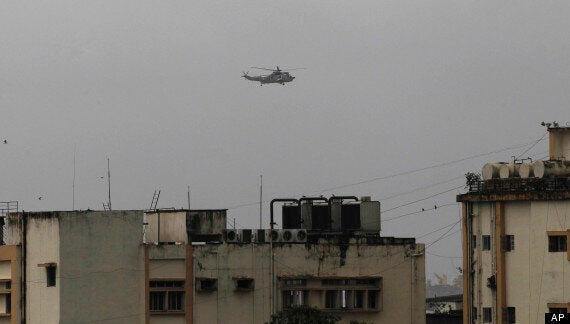 An Indian navy helicopter flies over a naval dockyard where a submarine caught fire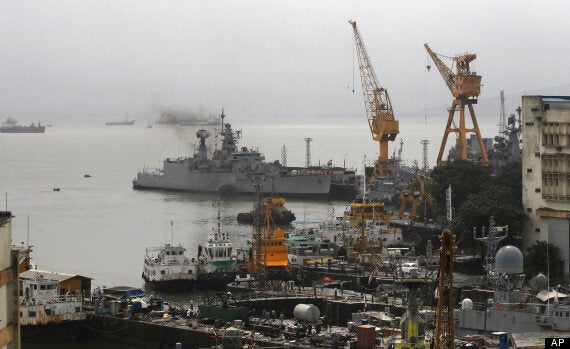 Ships ride at anchors at a naval dockyard where a submarine caught fire
There were 18 crew onboard the submarine when it blew up and sparked a huge fireball, reported The Guardian.
Eyewitnesses said some managed to escape the vessel by jumping off the deck into the water.
"Naval divers are trying to rescue the sailors still inside the semi-submerged submarine," said naval spokesman PVS Satish. "We will not give up until we find them," reported the newspaper.
"One man standing outside the dockyard who declined to give his name said he heard a sound like a rocket or jet engine, then a blast. Another witness said the sky turned red after the explosion. Nearly a dozen fire engines rushed to the dockyard to douse the fire."