 Russian billionaire Roman Abramovich has been ousted as the owner of the world's largest mega-yacht by Sheikh Khalifa bin Zayed Al-Nahayan, the president of the United Arab Emirates.
The Emirati royal family's 180-metre (590ft) 'Azzam' overtook Abramvoich's 163.5 metre (536 ft) Eclipse to top the league table, ending the Eclipse's three year reign at the top of the list.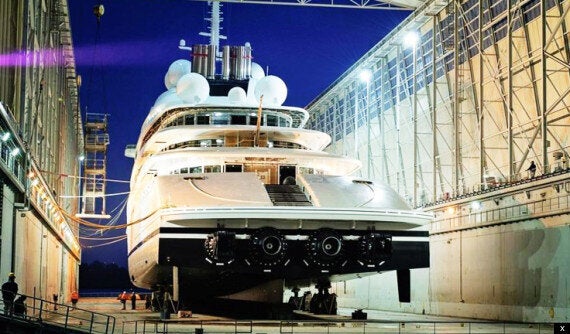 The Emirati Royal Family's 'Azzam' boat
The Azzam's yacht boasts six bridges, a 550 square metre (6000 square foot) lounge decorated in turn-of-the-century Empire style, the magazine reported. 'Azzam', which is Arabic for dedication, was dubbed the 'most complex and challenging yacht that has ever been built'.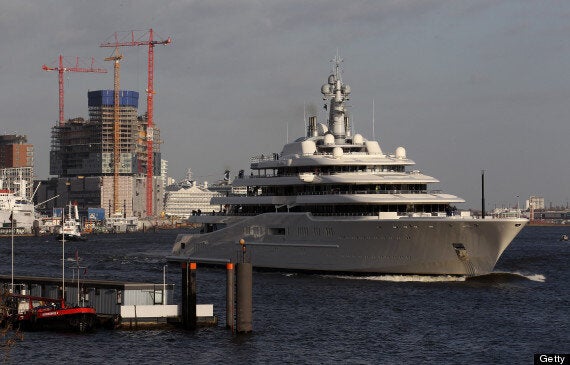 Abramovich's 'Eclipse' yacht
Peter Lurssen, from Nauta Yachts, the firm which designed Azzam, said: "She truly represents another milestone in yachting history."
Out of the top 100 yachts, 31 were owned by people from the Middle East, 19 by Russians and 17 by Americans.
The table saw eight new entries this year, including Steve Jobs' 'Venus' yacht, a 78-metre superyacht ordered by the Apple co-founder before he died in 2011, which ranked at 88th.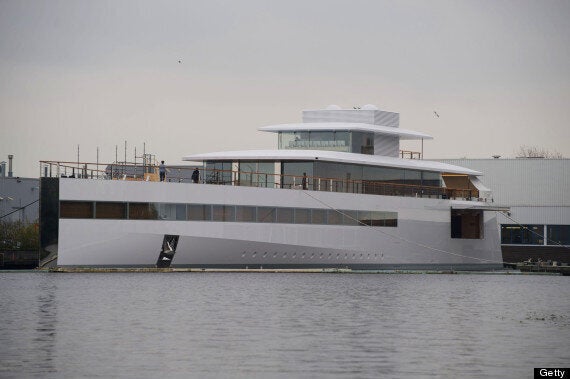 Steve Jobs' yacht 'Venus'
The top-ranked American yacht, the 138-metre 'Rising Sun', is owned by music mogul David Geffen and ranked at 10th place. Meanwhile, director Steven Spielberg's 85-metre (279ft) 'Seven Seas' came 54th.
The Brits made a respectable showing, with the largest British-owned yacht being the 91-metre (299 foot) Nahlin, owned by inventor James Dyson.
Popular in the Community