Kirstie Trup and Katie Gee, who were volunteering in the East African country during their summer holiday, were doused in battery acid in an unprovoked attack by two men on a moped. The attack, which happened last week, left both girls hospitalised and suffering from severe skin burns.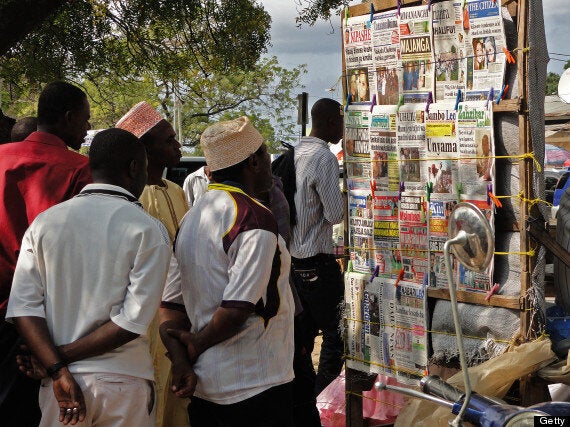 Locals look at newspaper headlines in Stone Town, where two young British women suffered an acid attack, on the Indian Ocean island of Zanzibar
Kirstie, who escaped serious disfigurement after jumping into the sea to wash off the acid, has since been released from London's Chelsea and Westminster Hospital, but will need to return this week for more surgery, according to the Independent.
Her mother, Rochelle Trup, said: "I can confirm that Kirstie has been temporarily discharged until Thursday, when she's back in for a skin graft. We won't make any comments regarding Katie."
Katie remains in hospital and is said to have sustained burns to 80% of her right arm and 50% of her torso.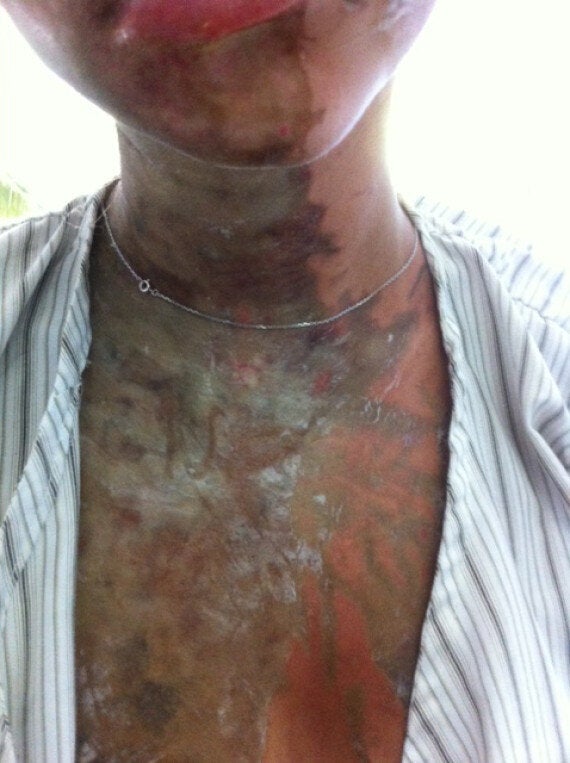 The burns sustained by one of the girls
Kirstie's father Marc Trup told The Times: "One is much worse than the other . . . she will be here for quite a while. They are being very well treated."
Police are still hunting for the attackers and say they will do "everything they can" to catch the perpetrators. The girls, both 18 and from North London, would have been collecting their A-level results on Thursday.
Zanzibar police told the Standard the girls should return to the country to help with the investigation.
Eight have been questioned over the attack, while preacher Sheikh Issa Ponda Issa handed himself in after escaping from officers near Tanzania's capital Dar es Salaam.
A hospital spokesman said: "The patients are well-rested and comfortable at the hospital. They have been with their families all day.
"Doctors are continuing to assess treatment options for both patients."