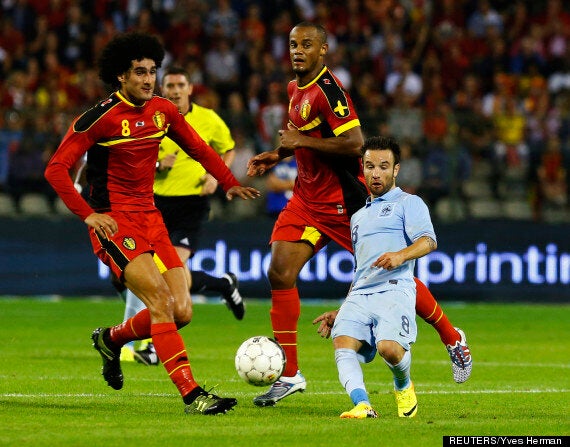 French midfielder Mathieu Valbuena isn't the tallest footballer around - but he's not this tiny.
A bizarre photo shows him utterly dwarfed by Belgian duo Marouane Fellaini and Vincent Kompany when the two countries clashed in Brussels on Wednesday.
The Marseille man was leaning back, which explains why he appears to have momentarily shrunk. It might have been the most exciting thing to come out of the game, which ended goalless.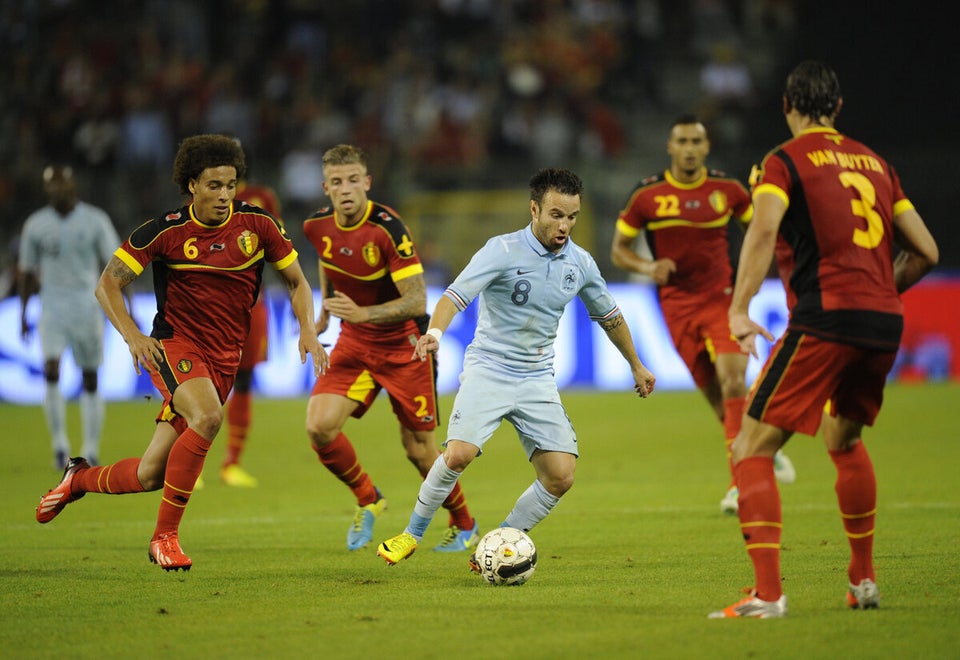 Belgium V France
Popular in the Community