Two British women being held in Peru on suspicion of drug smuggling were recruited by a gang led by the nephew of Phil Collins, it has been reported.
Michaella McCollum Connolly, 20, and Melissa Reid, 19, were arrested while trying to board a flight from the Peruvian capital to Spain last week.
They are being held on suspicion of trying to smuggle £1.5m of cocaine out of Peru.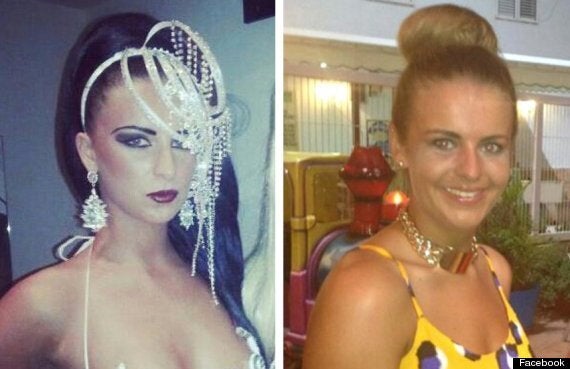 Michaella McCollum Connolly (left) and Melissa Reid say they were forced to carry the bags and were unaware they contained drugs
On Wednesday Peruvian newspaper El Comercio linked the case to the nephew of pop star Phil Collins, who is currently being held in Piedras Gordas prison.
According to a translation by the Daily Mail, a police source told the newspaper: "Officers have confirmed the link between the arrested women and the mafia allegedly led by Philip Austin Collins, whose organisations tend to use drug mules from the UK.
"Although Collins is being held in jail awaiting trial, the drugs trafficking organisation he allegedly created in our capital is still active. The failed attempt to smuggle cocaine through these two women is said to be proof of this."
Collins was arrested in March last year after allegedly trying to smuggle £150,000 worth of cocaine into Britain.
The 37-year-old, whose father is the brother of the singer, was held after police in Peru found 30kg of the drug on his yacht.
A spokesman for Phil Collins said: "This had nothing to do with my client so there is no comment to be made."
Connolly and Reid deny trafficking allegations and claim they are the victims of a violent gang who coerced them into carrying the drugs.