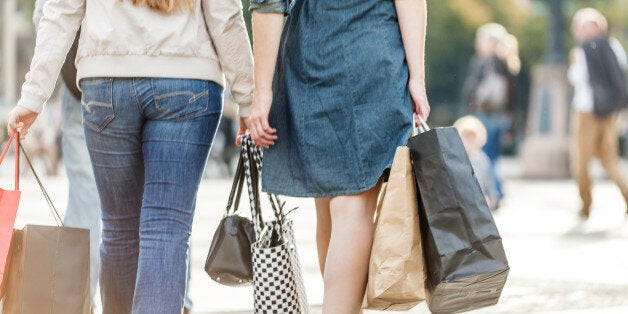 Retail sales marked their steepest rise for two and a half years as they rose 1.1% in July from the previous month, an increase of 3% over July 2012. This was sparked by a rise in sales in supermarkets and department store, according to the latest figures from the Office for National Statistics (ONS).
The 1.1% gain marked the third consecutive rise in month-on-month retail sales, after June's 0.2% increase, with analysts attributing the boost to the heatwave, the birth of Prince George and British sporting triumphs at Wimbledon and the Lions rugby.
Department stores enjoyed a 3.1% surge in July sales over last year, while supermarkets reported increased sales of garden furniture and a wider sales growth of 2.5%.
At the same time, the UK welcomed an increased number of overseas tourists in the first half of 2013. The UK received 15.24 million visits from foreign residents in the period of January to June, a 4% boost over the same period last year. The visitors spent £8.72 billion in their trips, an 11% year-on-year increase.
Jeremy Cook, chief economist at foreign exchange firm World First, told the Huffington Post UK: "I wouldn't be surprised if the increase in tourism and retail sales came from the Royal Baby. Certainly the recent weakness of the pound could have helped foreign visitors come over here too."
"UK data remains on an absolute tear at the moment and retailers are seeing the strongest sales growth on a monthly basis since January 2011. The typical sunshine boost towards supermarkets will have helped sales of drinks and food and other hot weather fare; a separate index for ice cream is probably hitting record highs," he said.
Martin Beck, UK economist at Capital Economics, said shoppers were "lured outside by the sunshine".
"With consumer confidence on the rise and continued growth in employment, the retail sector looks set fair for the third quarter, even as the boost from the weather fades," he added.
Related